Greetings you guys! Happy Thanksgiving to all our friends in America! May it be time of reflecting, giving thanks and stroking your cat. It's very windy and rather cold here with us (no, we did not move. We are still in SA, the weather is just a bit like a teenager at the moment.) What else is there to do but stay indoors and read a good book?
We are currently busy with an ARC for The History Quill Book Club and once again, what a brilliant read.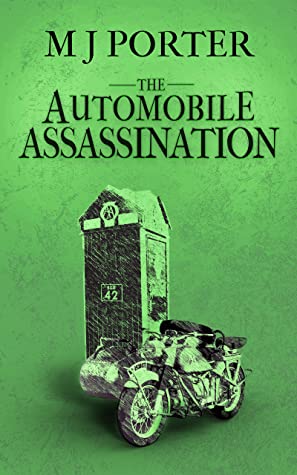 The Automobile Assassination
by
M J Porter
Series:
Erdington Mysteries #2
Published by
M J Publishing
on November 25th, 2021
Genres:
Mystery
Pages:
253
Format:
ARC
Source:
The History Quill Book Club
Buy on Amazon
Goodreads
Erdington, September 1944

As events in Europe begin to turn in favour of the Allies, Chief Inspector Mason of Erdington Police Station is once more prevailed upon to solve a seemingly impossible case.

Called to the local morgue where a man's body lies, shockingly bent double and lacking any form of identification, Mason and O'Rourke find themselves at Castle Bromwich aerodrome seeking answers that seem out of reach to them. The men and women of the royal air force stationed there are their prime suspects. Or are they? Was the man a spy, killed on the orders of some higher authority, or is the place his body was found irrelevant? And why do none of the men and women at the aerodrome recognise the dead man?

Mason, fearing a repeat of the cold case that dogged his career for two decades and that he's only just solved, is determined to do all he can to uncover the identity of the dead man, and to find out why he was killed and abandoned in such a bizarre way, even as Smythe demands he spends his time solving the counterfeiting case that is leaving local shopkeepers out of pocket.

Join Mason and O'Rourke as they once more attempt to solve the impossible in 1940s Erdington.
Let's share this thrilling mystery with our Weekend Book Friends.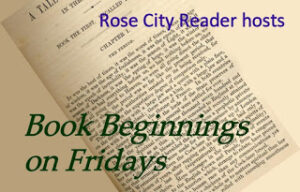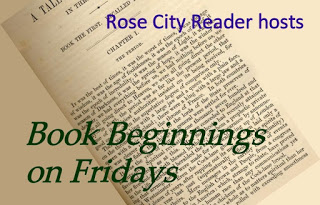 For our first stop, we will pay a visit to Gilion over at Rose City Reader to share our Book Beginnings. We've also decided to join Carrie over @ Reading is my Super Power for First Line Friday.  Every Friday you can link up and share the first sentence of your current read (or the one you plan to devour over the weekend), as well as your initial thoughts and impressions.
The Automobile Association opens with a prologue. We love prologues and going back to them when the book is finished to see how much it really gave away:
He made his way through the deep darkness of night. The moon hidden behind thick clouds that promised rain in a few hours. He dare not even risk using a flashlight, determined to rely on his memory of the oft-travelled road and nothing else.

Behind him, the distinctive whine of a motor engine could be heard, and he shook his head. Tonight was not a good night to be followed, but he knew someone was staying just out of sight. No doubt, they thought they were far enough back that he wouldn't hear the motor engine, but the wind stirred, blowing the sound towards him.
We are about 70% done with the book and going back to the prologue now, a few more things are making sense! Need to go finish this one now.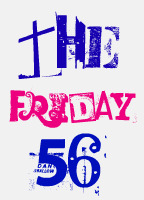 For our next stop, we will pay a visit to Freda's Voice who hosts the Friday 56. Don't show up empty handed though!
Grab a book (Yes, any book. But it might get you to your other Friday 

activities a bit quicker if you just grab the book you are currently reading)

Turn to page 56 or 56% on your e-reader

Find a sentence or two (your other Friday activities might determine this)

Post it!

Remember to post your link on Freda's Voice and to visit the other guys in the linky.
And  last but not least, don't forget to list the title of the book and the author as well.
"They're a definite match. Absolutely. I can see thirteen markers that are the same, and I'm sure they'll be able to find another three when I take them to the fingerprint department. So, it looks as though we have some idea who this man might be, or at least, what he was up to before he was killed."

"If we find that he was the one that stole the Automobile Association Road Service Outfit, then it'll be even more curious."
This book is a great history lesson on police procedures in the 1940s and I love learning about the Automobile Association in WWII. Love me a good history class. We are quite eager to read the first book in this series as well!
Just before we go and get comfortable on the couch, we've decided to pay a visit to Lynn @ Lynn's Book Blog for Friday Face-Off. My Mommy realized with a shock that we haven't join a Friday Face-Off this whole year. And it's always so much fun!
Here we are again with the Friday Face Off meme created by Books by Proxy .  This is a great opportunity to feature some of your favourite book covers.  The rules are fairly simple each week, following a predetermined theme (list below) choose a book (this doesn't have to be a book that you've read), compare a couple of the different covers available for that particular book and choose your favourite.   Future's themes are listed below – if you have a cover in mind that you're really wanting to share then feel free to leave a comment about a future suggested theme.  I've also listed events that take place during the year, that I'm aware of, so you can link up your covers – if you're aware of any events that you think I should include then give me a shout.
This week's theme:
A Black Hole – in the universe or going deep into the ground
Can my Mommy take this more literal? Gosh, I sometimes wonder who has the imagination and creativity on this blog!
The top three are our favorites with the Random House Publication (first one on the left) our ultimate favorite one. The Scholastic Publication (bottom left) is the most well known one I think. Or is it the one with the gecko on? We have a copy of both on our shelves. Which one do you like the most?
What are you reading this weekend? And what are your Thanksgiving plans? Do tell us more!
Related Posts