Greetings you guys! It's Friday and my Mommy is officially on holidays! Whoo hoo! The fact that it's only the second time this whole year that we get to our Weekend Posts, does give you an indication of how the term went. It wasn't bad at all, just busy.
Luckily we can now relax and just read a bit. So what will we read this weekend? This one might be a bit on the heavy side, but it's a carry over from last month and we really want to read it. There will still be enough time for the lighter holiday reads.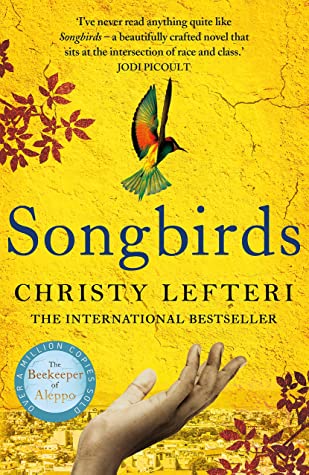 Songbirds
by
Christy Lefteri
Published by
Ballantine Books
on August 3rd, 2021
Genres:
Historical Fiction
Pages:
336
Format:
Paperback
Source:
Book Club
Buy on Amazon
Goodreads
It began with a crunch of leaves and earth. So early, so cold, the branches shone with ice. I'd returned to collect the songbirds. They are worth more than their weight in gold.

Yiannis is a poacher, trapping the tiny protected songbirds that stop in Cyprus as they migrate each year from Africa to Europe and selling them on the black market. He dreams of finding a new way of life, and of marrying Nisha, who works on the island as a nanny and maid--having left her native Sri Lanka to try to earn enough to support her daughter, left behind and raised by relatives.

But Nisha has vanished; one evening, she steps out on a mysterious errand and doesn't return. The police write off her disappearance as just another runaway domestic worker, so her employer, Petra, undertakes the investigation.

Petra's unravelling of Nisha's last days in Cyprus lead her to Nisha's friends--other maids in the neighborhood--and to the darker side of a migrant's life, where impossible choices leave them vulnerable, captive, and worse.

Based on the real-life disappearance of domestic workers in Cyprus, Christy Lefteri has crafted a poignant, deeply empathetic narrative of the human stories behind the headlines. With infinite tenderness and skill, Songbirds offers a triumphant story of the fight for truth and justice, and of women reclaiming their lost voices.
For our first stop, we will pay a visit to @ Reading is my Super Power for First Line Friday and to Gilion @ Rose City Reader for Book Beginnings.  Every Friday you can link up and share the first sentence of your current read (or the one you plan to devour over the weekend), as well as your initial thoughts and impressions.
Songbirds open with a very short, but powerful chapter.
One day, Nisha vanished and turned to gold. The turned to gold in the eyes of the creature that stood before me. She turned to gold in the morning sky and in the music of the birds.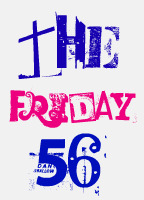 For our next stop, we will pay a visit to Freda's Voice who hosts the Friday 56. Don't show up empty handed though!
Grab a book (Yes, any book. But it might get you to your other Friday 

activities a bit quicker if you just grab the book you are currently reading)

Turn to page 56 or 56% on your e-reader

Find a sentence or two (your other Friday activities might determine this)

Post it!

Remember to post your link on Freda's Voice and to visit the other guys in the linky.
And  last but not least, don't forget to list the title of the book and the author as well.
A powerful passage on page 56:
I kept Seraphim's words in mind – She'll be back.  I mean, he was right – it wasn't as if she had anywhere to go. Unless she went back to Sri Lanka…. No, I was sure that Nisha would knock on the back door at eleven, like she always did, and the memory of waiting for her would fade into the past and be forgotten.
To be perfectly honest, we've drafted this post 2 weeks ago already and never got around to posting it. The good thing is that we still have a chapter or two of our book to finish as well. It's good, really good. But sad and upsetting in the same breath.
Monday we are back to school, but we'll try in earnest to better participate in Weekend Book Friends this term.
Have a wonderful weekend you guys!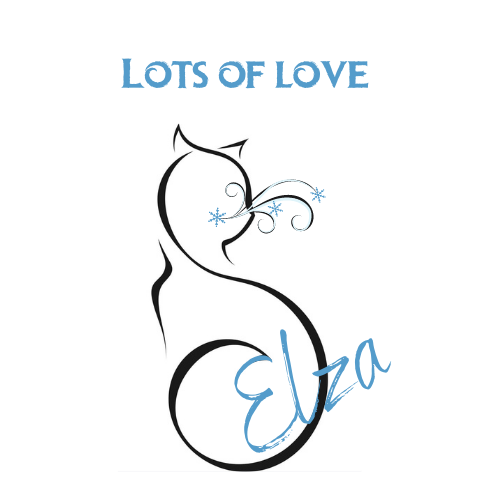 Related Posts