Greetings you guys! How was your week? Ours was utterly crazy. But I'll ramble on about it on Sunday. For now, I just want my Mommy to finish up here so that we can read our book. It's windy out there, so time for a blanky and a nice cup of tea.
What fun we are having with the readalong with a few fellow South African bloggers and Instagrammers. Of course it's fitting that we are reading a book by a South African author. This book is really sooooo goooood and I can't wait to be done so that we can tell you all about it. It's got everything we love in a book: Intrigue; mystery; something/someone that gives us the creeps; humor; a bit of romance….
For now, we will share our Book Beginnings and page 56 excerpts with you.
Never Tell a Lie
by
Gail Schimmel
Published by
Pan Macmillan South Africa
on November 30th, 2021
Genres:
Fiction
Pages:
326
Format:
Paperback
Source:
Pan Macmillan SA
Buy on Amazon
Goodreads
From the author of The Aftermath comes the story of a whirlwind friendship—and the dark secrets lurking beneath it.

After a tumultuous marriage, Mary Wilson is happy in her uncomplicated life, focusing on her twelve-year-old son. She's always been content with her little family—but then she finds an old postcard that throws her whole past into question…

When an invitation arrives for her high school reunion, Mary jumps at the chance of a distraction from the shock discovery, and meeting her old classmate April feels like a gift. Despite barely remembering April, Mary throws herself into the new friendship and finds her previously quiet social life reinvigorated.

But as the bonds between them are forged, Mary finds herself drawn further and further into April's life and marriage, increasingly fearing that everything is not as perfect as it seems. Is her own painful past clouding her judgement, or is Mary right to suspect that the people she trusts most are the ones with the most to hide?
For our first stop, we will pay a visit to @ Reading is my Super Power for First Line Friday and to Gilion @ Rose City Reader for Book Beginnings.  Every Friday you can link up and share the first sentence of your current read (or the one you plan to devour over the weekend), as well as your initial thoughts and impressions.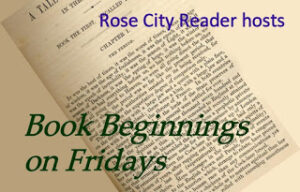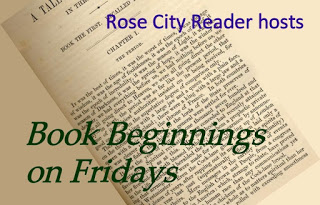 This book's opening line draws you in immediately and sets the tone for something bound to happen at the reunion. And that there's something about Mary. Her past perhaps? The people she will "rediscover" at the reunion and the reason she didn't want to keep in touch with some?
From the moment I receive the invitation I have a bad feeling about the class reunion.

In the first place, who wants to be reminded that they've been out of school for twenty years? It's an obscene amount of time to have officially been a grown-up, and given the rather poor job I've made of adulting, I don't really need any reminders. Plus, it's always been my feeling that if you want to keep in touch with people, you do.
Of course we just kept on reading from that. Would you do the same?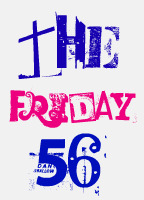 For our next stop, we will pay a visit to Freda's Voice who hosts the Friday 56. Don't show up empty handed though!
Grab a book (Yes, any book. But it might get you to your other Friday 

activities a bit quicker if you just grab the book you are currently reading)

Turn to page 56 or 56% on your e-reader

Find a sentence or two (your other Friday activities might determine this)

Post it!

Remember to post your link on Freda's Voice and to visit the other guys in the linky.
And  last but not least, don't forget to list the title of the book and the author as well.
Page 56 features one of our favorite parts in this book:
This morning I am doing on of my favorite writing gigs. I write reviews, or tasting notes as they call it them, for a small whisky publication. When I started, they sent me on a whisky-tasting course, and I read reams of other people's reviews while tasting the whisky in question, so that I could learn how to do it. And I took it very seriously at the beginning, spending hours searching for a clever and original way to describe each whisky. And then one day, about seven years ago, I was working from home and Django was going through a plaster stage ( ………)  So I said fine, I'd meet him in the kitchen, and instead of writing that the whisky had overtones of a damp meadow at sunrise (which, I should add, is a perfectly normal thing to write about whisky), I wrote that it had overtones of a damp plaster in the kitchen.
You should really read a few of her other descriptions as well. You'll have as much fun reading it than Mary obviously had while writing it.
We are enjoying this book so much, we are not even going to stop by our other Friday Friends. Next week will catch up again. Don't you just love it when a book has you hooked?
Having so much fun with the #nevertellaliereadalong with a couple of my fellow SA bloggers and Instagrammers. What are you reading this weekend? What about Never Tell a Lie by Gail Schimmel. It's worth it! #nevertellalie #gailschimmel
Click To Tweet
If you are on Instagram, you are welcome to follow our Readalong at #nevertellaliereadalong – I am so impressed with our fellow readers, gosh some of these ladies are talented with the reels and stuff! I don't know if my Mommy will ever be able to accomplish that….
Have a good weekend you guys and I hope you all have something great to read this weekend.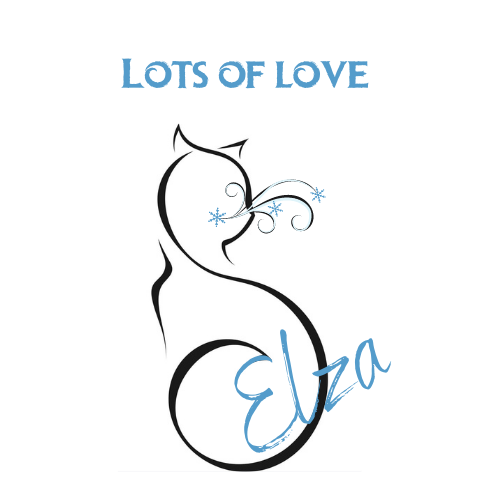 Related Posts