Hi there you guys! Mareli here, coming from OR Tambo International airport. In case you didn't know, that is in Johannesburg, South Africa. My home country. I have a quick few minutes to write a weekend post and have a cup of coffee before we depart for Mauritius. Whoo hoo!
Of course my Kindle is fully loaded and I even sneaked an extra book in. I won't share that one with you today, as it's in Afrikaans and I don't have time to do a translation as well… So I'll just share my current kindle/review read with you today. I think it's quite possible that I might not be the only one reading this one at the moment.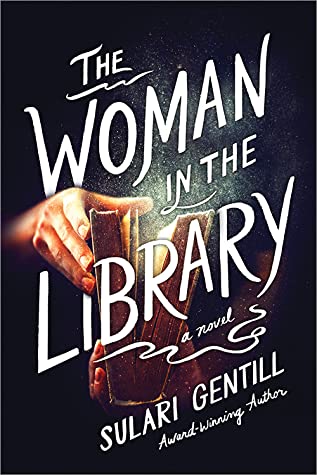 The Woman in the Library
by
Sulari Gentill
on June 7th, 2022
Genres:
Mystery
Pages:
288
Format:
ARC
Source:
Netgalley
Buy on Amazon
Goodreads
In every person's story, there is something to hide...

The ornate reading room at the Boston Public Library is quiet, until the tranquility is shattered by a woman's terrified scream. Security guards take charge immediately, instructing everyone inside to stay put until the threat is identified and contained. While they wait for the all-clear, four strangers, who'd happened to sit at the same table, pass the time in conversation and friendships are struck. Each has his or her own reasons for being in the reading room that morning—it just happens that one is a murderer.

Award-winning author Sulari Gentill delivers a sharply thrilling read with The Woman in the Library, an unexpectedly twisty literary adventure that examines the complicated nature of friendship and shows us that words can be the most treacherous weapons of all.
We are quickly going to say hi to @ Reading is my Super Power for First Line Friday and to Gilion @ Rose City Reader for Book Beginnings.  Every Friday you can link up and share the first sentence of your current read (or the one you plan to devour over the weekend), as well as your initial thoughts and impressions.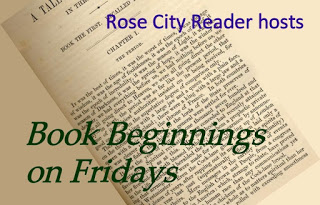 I do like the very first page….
"Open me carefully…." – Emily Dickinson, Intimate Letters
Chapter One opens with:
Writing in the Boston Public Library had been a mistake. It was too magnificent. One could spend hours just staring at the ceiling in the reading room. Very few books have been written with the writer's eyes cast upwards. It judged you, that ceiling, looked down on you in every way.
From the title and and these opening sentences, we can see that the Boston Library will play an important role. How awesome is that.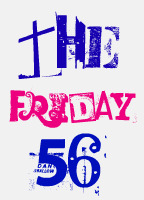 Our next stop will be to Freda's Voice who hosts the Friday 56. Don't show up empty handed though!
Grab a book (Yes, any book. But it might get you to your other Friday 

activities a bit quicker if you just grab the book you are currently reading)

Turn to page 56 or 56% on your e-reader

Find a sentence or two (your other Friday activities might determine this)

Post it!

Remember to post your link on Freda's Voice and to visit the other guys in the linky.
And  last but not least, don't forget to list the title of the book and the author as well.
We haven't reached 56% yet, so I am cheating a bit here:
Cain sleeps for most of the afternoon. On his stomach, one hand under the cushion he uses as pillow, as if even now he's reaching for a knife. I sit in the armchair opposite, pretending to read and watching. My vigilance is not based in fear of him, but for him. The horror of what happened is difficult to take in, and I wonder how he could be so calm, so reasonable, so not bitter.
What the heck is going on here? Who of you have already read this one?? This is going to end good, right?
Friendly Fill-Ins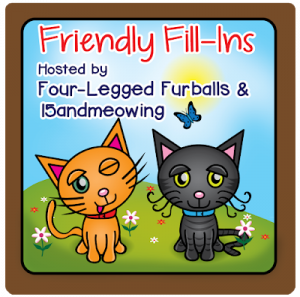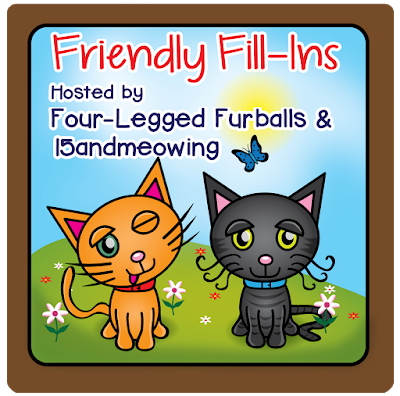 I am so excited for our holiday, but I am going to miss little Elza a lot! So to pay homage to my little white fur ball, I'll quickly join the Friendly Fill-ins today. Friendly Fill-Ins is hosted by 15 and Meowing and Four-Legged Furballs. They come up with a couple of sentences, and then you have to fill in the blanks. I think it's a great way to get to know each other better as well. This week's questions:
1. If you see me typing like a maniac at the airport it means I'm trying to beat time before we have to board.
2. I am feeling excited about our holidays!!!
3. I wish I could go back and relive the moment when I first saw Elza on the pet rescue website. My heart really skipped a beat.
4. I would like to swap lives with Elza for a day. Being spoiled and loved to no end! 
My answers are filled in bold!
Have a wonderful weekend you guys and if we are off-line for a couple of days, we will be back as soon as possible!
Related Posts