Greetings you guys! The second week of our winter holidays are just about done, but it's not as if we've actually been doing nothing like we've intended to do. In fact, we are running around like crazy monkeys after all the renovations and to sort the house out again. But this afternoon, we do plan on doing nothing but loafing around reading our book.
Taking a break from packing shelves yesterday, my Mommy took some time sorting through her older reviews in order to update them to this site. She came across her review for 11/22/63 by Stephen King. It reminded her that we still have the following book on our bookshelf and we've been meaning to read it for ages.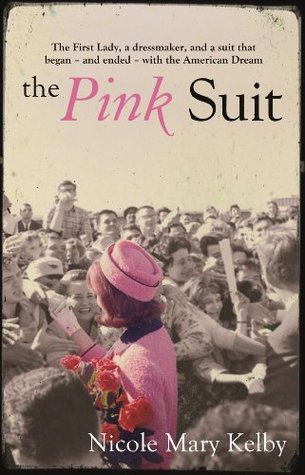 The Pink Suit
by
Nicole Mary Kelby
Published by
Virago
on April 10th, 2014
Genres:
Historical Fiction
Pages:
288
Format:
Paperback
Source:
My Bookshelf
Goodreads
On November 22, 1963, Jacqueline Kennedy Onassis accompanied her husband to Dallas, Texas dressed in a pink Chanel-style suit that was one of his favorites; he'd requested that she wear it that day. But the pink suit became iconic for reasons far more sinister and tragic than its style and structure, or because the President loved it on his wife.

Much of the First Lady's official wardrobe, including the pink suit, came from copy houses like the one at the heart of this novel: Chez Ninon, an exclusive New York City boutique owned and operated by a pair of eccentric socialites. While they took care of their High Society clients personally, the real work at Chez Ninon was done by the backroom 'girls'. One seamstress - a young Irish immigrant named Kate - did the finish work for all of the First Lady's most memorable outfits. While the two may never have met, Kate knew every tuck and pleat needed to create the illusion of the First Lady's perfection.

Like Mrs. Kennedy's family, Kate came to New York from Cork, Ireland and she honored that connection by keeping the muslin patterns for each piece she made for the First Lady and fashioning a skirt or a blouse, a jacket or sheath dress, for her own niece. The pink suit was no exception. When it becomes infamous on November 22, 1963, Kate's already fragile world - one divided between the excess and artistry of Chez Ninon and the traditional values of her insular immigrant community - threatens to rip apart.

The Pink Suit is a fascinating behind-the-scenes look at politics, fashion, and some of the most glamorous women in history, seen through the eyes of a young woman caught in the midst of a very American breed of upstairs/downstairs class drama.
We've started with it yesterday afternoon, but actually just fell asleep. Not that the book is boring at all. We're just tired. We are quickly going to say hi to @ Reading is my Super Power for First Line Friday and to Gilion @ Rose City Reader for Book Beginnings.  Every Friday you can link up and share the first sentence of your current read (or the one you plan to devour over the weekend), as well as your initial thoughts and impressions.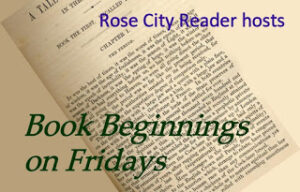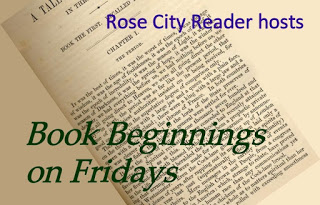 Every chapter opens with a beautiful quote. The first quote is by Isaac Bashevis Singer – "What a strange power there is in clothing".
Opening paragraph:
November 1963

There was that odd thing where he seemed to tilt to one side as if to whisper something to her, as lovers often do. Her head turned, the perfect hat still in place, and she, out of instinct, leaned in as if for a kiss.

His face softened.

It took a moment for her to understand.
We all know exactly what happened in that moment. The opening of this book is profound and beautifully handled.
Our next stop will be to Freda's Voice who hosts the Friday 56. Don't show up empty handed though!
Grab a book (Yes, any book. But it might get you to your other Friday activities a bit quicker if you just grab the book you are currently reading)

Turn to page 56 or 56% on your e-reader

Find a sentence or two (your other Friday activities might determine this)

Post it!

Remember to post your link on Freda's Voice and to visit the other guys in the linky.
And  last but not least, don't forget to list the title of the book and the author as well.
We aren't at page 56 yet, but this paragraph made me chuckle:
Their jukeboxes were filled with songs by Carmel Quinn and Dennis Day, who were always caterwauling on about Mother, Dear Mother, and Dear Mother Ireland. The songs were so maudlin that Kate hated to even walk past those pubs.

The Far Downs were for the Irish Americans, the children of the Greenhorns. Elvis was on their jukeboxes – "All Shook Up" and "Fever". Kate thought the man sounded like he was suffering from malaria.
Poor Elvis… But doesn't that paragraph take you straight to the early 1960's?
For our next stop today, we will link with The Book Blogger Hop. The Book Blogger's hop's purpose is to give bloggers a chance to follow other blogs, learn about new books, befriend other bloggers, and receive new followers to your own blog. Every week, there will be a prompt featuring a book related question. It's hosted by Ramblings of a coffee addicted writer and I guess he hops around like a bunny due to all the caffeine. Hence his name.
Today's question: How many books do you buy per month?
I am trying to think if my Mommy buys new books every month…. She used to get a book box, so that was at least 1 a month. But that doesn't happen any more. I think she needs to think of doing that again though. I guess the best answer to the question will have to be between 1 and 5? Depending on how rough the month has been. And I'm not talking budget here, although that does play a big role, especially with the price of books in South Africa. My Mommy is an emotional book shopper. If she's had a rough day or week, her idea of retail therapy is the book shop. She and the shop manager or on a WhatsApp basis, sure that explains our overflowing bookshelves….
How many books do you buy in a month? Have you read The Pink Suit? And what are you reading this weekend?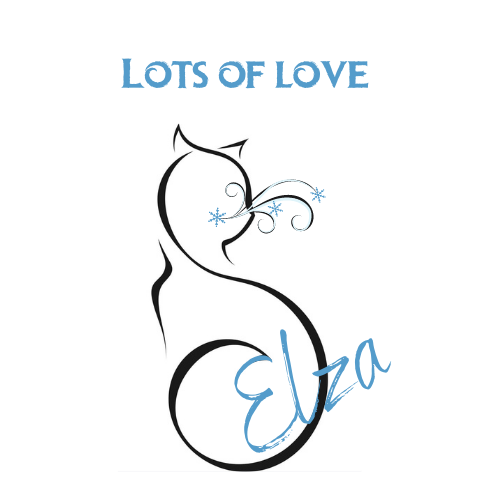 Related Posts