Greetings you guys! How many Fridays do we  have left? Two? Three? Gosh, I can't believe we've only joined our Weekend Book Friends so few times during the past year. We used to take part every week! Was 2022 a very unorganized and messy year for you as well?
Mommy and Daddy are on holiday. For three weeks! This is the longest they've been on holiday for 6 years. So far she hasn't done much, not even a whole lot of reading. I believe she might finally be turning into a cat and has been sleeping mostly since yesterday when their holiday started.
This morning we woke up to rainy weather and she quickly rushed to the Bookstore to go and buy just one book. Not that there are no other books to read in this house! Of course she came home with 4 books. She started with this one immediately: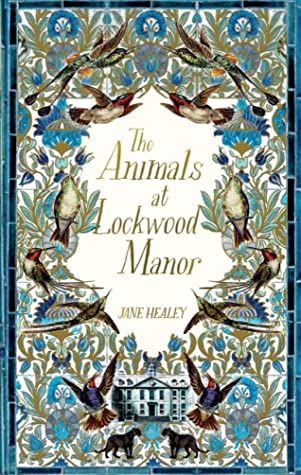 The Animals at Lockwood Manor
by
Jane Healey
on March 10th, 2022
Genres:
Historical Fiction
Pages:
352
Format:
Paperback
Source:
My Bookshelf
Goodreads
Some secrets are unspoken. Others are unspeakable . . .

August 1939.

Thirty-year-old Hetty Cartwright is tasked with the evacuation and safekeeping of the natural history museum's collection of mammals. Once she and her exhibits arrive at Lockwood Manor, however, where they are to stay for the duration of the war, Hetty soon realizes that she's taken on more than she'd bargained for.

Protecting her charges from the irascible Lord Lockwood and resentful servants is work enough, but when some of the animals go missing, and worse, Hetty begins to suspect someone – or something – is stalking her through the darkened corridors of the house.

As the disasters mount, Hetty finds herself falling under the spell of Lucy, Lord Lockwood's beautiful but clearly haunted daughter. But why is Lucy so traumatized? Does she know something she's not telling? And is there any truth to local rumours of ghosts and curses?

Part love story, part mystery, The Animals at Lockwood Manor by Jane Healey is a gripping and atmospheric tale of family madness, long-buried secrets and hidden desires.
Let's join up with our regular reading buddies to see if this book is actually going to work for us or not. Our first stop is with  @ Reading is my Super Power for First Line Friday and to Gilion @ Rose City Reader for Book Beginnings.  Every Friday you can link up and share the first sentence of your current read (or the one you plan to devour over the weekend), as well as your initial thoughts and impressions.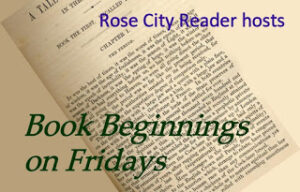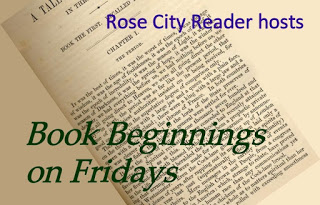 The Animals at Lockwood Manor open with a prologue:
Large houses are difficult to keep an eye on, to control, my mother used to tell me, looking fraught and harried, before bustling out of the room to find the housekeeper or the butler or the tweeny maid to demand a full reckoning of what was happening in the far corners of the house. Lockwood Manor had four floors, six sets of stairs, and ninety-two rooms, and she wanted to know what was happening in each of  them, at all times.
And then the opening lines of Chapter 1:
The mammals were being evacuated. The foxes went first, in their cabinet with dust underneath so thick, it was almost fur; next the jaguar with his toothy snarl; the collection of stoats, their bodies lovingly twisted into rictus shapes by the original taxidermist; the platypus in his box, who was first believed a hoax because of the strangeness of his features; they mastodon skull with the nasal hollow than once caused it to be mistaken for the Cyclops; and then the inky black panther, the melanistic Javan Leopard, that has been my favorite since I first saw it as child visiting the museum.
Atmosphere and a touch for detail is definitely created here. Will it work for us?
Our next stop will be to Freda's Voice who hosts the Friday 56. Don't show up empty handed though!
Grab a book (Yes, any book. But it might get you to your other Friday activities a bit quicker if you just grab the book you are currently reading)

Turn to page 56 or 56% on your e-reader

Find a sentence or two (your other Friday activities might determine this)

Post it!

Remember to post your link on Freda's Voice and to visit the other guys in the linky.
And  last but not least, don't forget to list the title of the book and the author as well.
At page 56, a lot has actually happened already and the intrigue is starting to build up:
Each morning at Lockwood, I would wake from strange nightmares that would set me on edge for the rest of the day. In London, my usual nightmares were of the logical fashion – that I have dropped a specimen and it had shattered to the floor; that the mount I had made for a new specimen had unfathomably collapsed and the animal had sagged pitifully like a too large coat; – but the ones I experience at Lockwood were not. In my dreams, there was a beast hunting me through the corridors on padded feet as I fled, dressing gown flapping behind me like the useless wings of a flightless bird.
I think this is going to be a really good read, but perhaps a tad too heavy for this time of year where sunshine and rainbows or a a snowy mountain lodge with with a cozy fireplace, is what we feel like. But we will still read this one for sure.
Just before we go and see if there's another new book that will fit our Christmas spirit bill a bit better, let's say hi to Billy for the Book Blogger Hop. The Book Blogger's hop's purpose is to give bloggers a chance to follow other blogs, learn about new books, befriend other bloggers, and receive new followers to your own blog. Every week, there will be a prompt featuring a book related question. It's hosted by Ramblings of a coffee addicted writer and I guess he hops around like a bunny due to all the caffeine. Hence his name.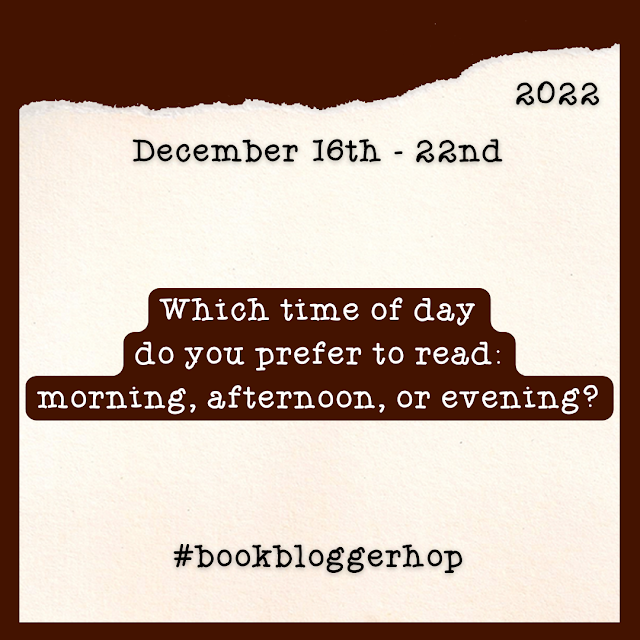 As a full-time teacher, my Mommy will read anytime, day or night whenever she gets a chance. We love early morning reading time if she doesn't have a class too early. That can be in the form of laying in for 30 minutes reading, or a beach walk with an audiobook. Afternoon reading is normally for weekends or holidays and we do read most evenings. Even if it's only a chapter or two.
What is your preferred reading time? What will you be reading this weekend?
Related Posts