What Remains True
by
Nancy Naigle
on May 3rd, 2022
Genres:
Romance
Pages:
336
Format:
ARC
Source:
Travelling Pages Tours
Buy on Amazon
Goodreads
One woman wants to win a bet. One man wants to become a rodeo champion. One little girl may give them both something even better--from USA Today bestselling author Nancy Naigle.

"A commitment-phobic rodeo star and a divorce with secrets find love in this wholesome romance. . . . As uplifting as it is sweet."--Publishers Weekly

Working at a little shop on Main Street in a small town is exactly the break that executive Merry Anna Foster needs following her divorce. She's made a bet with her ex-husband that she can live on the amount of money she's giving him in alimony. If she can do it, then Kevin will have to stop complaining and leave her alone. But after three months of this new life, will she even want to leave Antler Creek?

Adam Locklear, bull rider and owner of the local feedstore, is having the best year of his rodeo career. He's also a bit distracted by the pretty new neighbor living in his old bunkhouse. But Adam has no time for matters of the heart. He's got his future all mapped out, and that future doesn't involve a woman just yet. It doesn't involve parenting a little girl either. However, Carly Fowler still suddenly leaves five-year-old Zan--the daughter Adam didn't know he had--in his care.

Is it possible that the future holds a life even better than what Merry Anna and Adam had each dreamed of? One that includes both tenderness and even love--not just for each other but for Zan too.
Greetings you guys! Welcome to our stop on the Blog Tour for What Remains True by Nancy Naigle. This blog tour is hosted by Traveling Pages Tours and we always love traveling through books with them. You can see the remaining tour schedule below: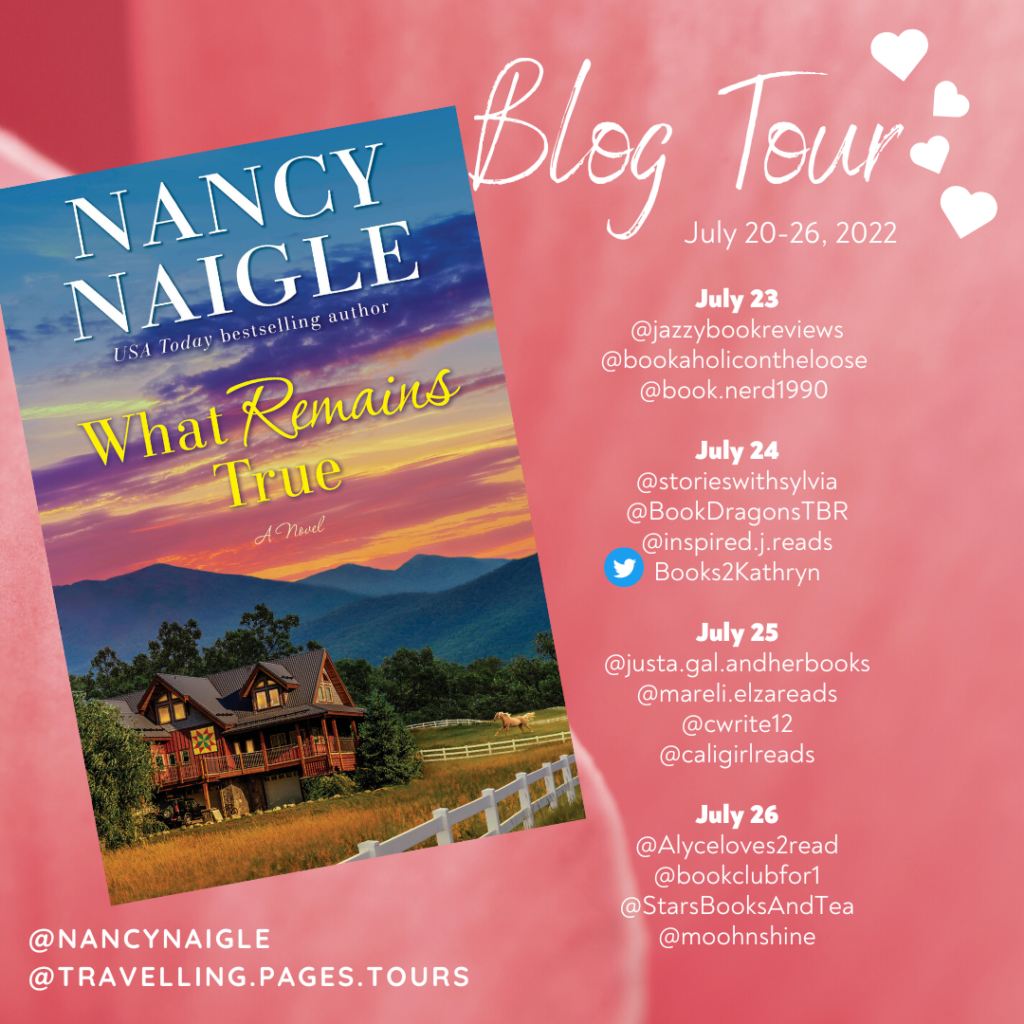 Those of your who follow our reviews regularly, will know that romance is not our thing. But there was something about this book that just grabbed my Mommy's attention. It might have been all the pink backgrounds, but I strongly suspect the 'one woman wants to win a bet' part had a lot to do with this. My Mommy also can't let a good bet slide.
We were pleasantly surprised with this lovely romance with an inspiring Christian undertone. Although it followed the typical boy meets girl, they soooo don't plan on falling in love, longing stares and aching bodies plotline – there was so much more to this book. The characters felt as if they could walk out of the page and bump into you at the local market. Real people out there with real human emotions, thoughts and actions. My Mommy says she hates it when romance heroes and heroines tend to be a bit too perfect. Or if the idea of the book is how the other person change them for the better. Reality just doesn't work like that.
Both Merry Anna and Adam were characters with flaws, insecurities and behavioral problems that many humans out there can easily relate to. My Mommy would never fall for the likes of Adam, but I think the match between him and Merry Anna were quite fitting and even though there were a few misunderstandings and twists, fate still won with a 8 seconds hold out.
This was a sweet and easy read and we will definitely recommend downloading it on your phone and read a chapter or two as you go through your day. We did that and it was a rather perfect day!
About the Author
USA Today bestselling author Nancy Naigle whips up small-town love stories with a whole lot of heart. She began her popular contemporary romance series, Adams Grove while juggling a successful career in finance and life on a seventy-six-acre farm. Over twenty-five novels later, Nancy is a Romance Writers of America and ACFW Honor Roll author. Her books have been translated into multiple languages and received favorable reviews from major trade journals. Nancy's latest release, THE SHELL COLLECTOR, is a touching novel of a friendship that crosses generations, and learning how even the smallest gifts can change a life for good.
Crown Media has adapted several of Nancy's novels for Hallmark Channel, and Nancy novelized three Hallmark Original Movies set in the town of Evergreen. Hallmark fans may have recently enjoyed The Secret Ingredient and new in 2021 Sand Dollar Cove in the Summer Nights programming-both inspired by her novels.
Now happily retired from a career in the financial industry, this Virginia girl devotes her time to writing, antiquing, and horseback riding with friends.
Download a complete list of Nancy's books at www.NancyNaigle.com, then stay up to date with future releases by joining Nancy's free newsletter -or-visit her on facebook and twitter (@nancynaigle)
Hugs and happy reading~
Author Links:
Website | Twitter | Instagram | Goodreads | Facebook | Pinterest | YouTube | BookBub
Freebies and a Giveaway!
Visit here for a virtual tour of some lovely Barn Quilts, a downloadable bookmark and a few more surprises.
For a chance to win a heart-shaped ceramic pie plate (pies are a big thing in this book, it will be perfect for a strawberry pie) as well as an autographed copy of What Remains True, just click on the image below.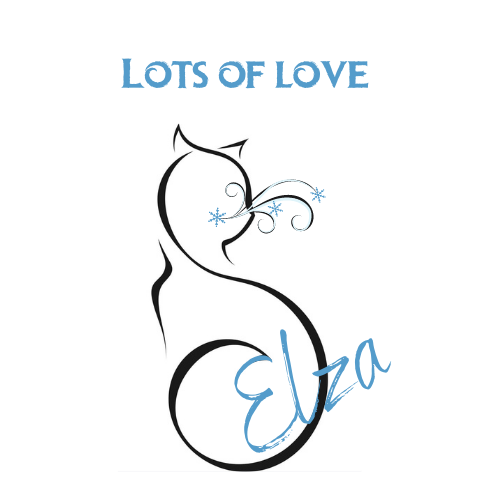 Related Posts