Greetings Humans! Welcome to another week of Wondrous Words Wednesday, hosted by yours truly.
Wondrous Words Wednesday is a biweekly meme hosted by yours truly. The concept is fairly easy – all you need to do, is share any new (or new to you) words you came across this week and share them with us. You are also welcome to share words you simply want to show off to us. For more on Wondrous Words Wednesday, you can click here.
As you know, my Mommy is a librarian and a language teacher. You can imagine all the funny things she comes across on a daily basis. In South Africa, there are 11 (nope, not a typing error – really eleven) official languages. My Mommy's native tongue is Afrikaans and about 50% of her students speak Afrikaans first language as well. It's not wonder that the kids sometimes get confused with certain words. Like these 2: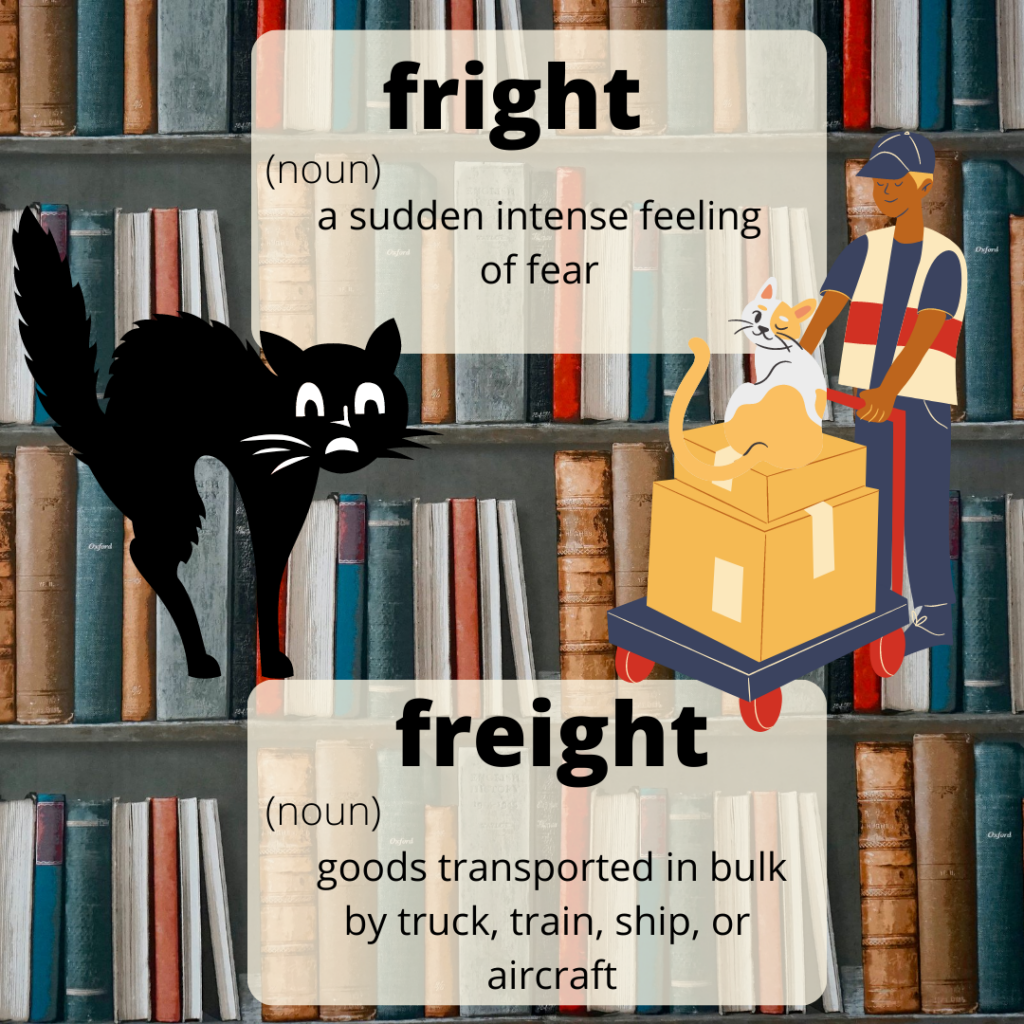 One of the spell words my Mommy did with her students this week, was freight, but about 80% of her students read and interpret the word as fright. The best way she figured to explain to them, is through sentences:
The cost of the freight, gave me such a fright. 
The wail of the twelve o'clock freight train, gave me a fright.
He turned pale with fright when he saw the freight slipping from the truck.
As always, my Mommy will try to match her wondrous word, with a book or two. Seeing that we have two wondrous words today, we will pick one book for each word.
Let's start with the book that gave my Mommy the biggest fright. Ever. It's not really a book, but a short story and when she was searching for the details now, she had chills all down her spine just from reading it again.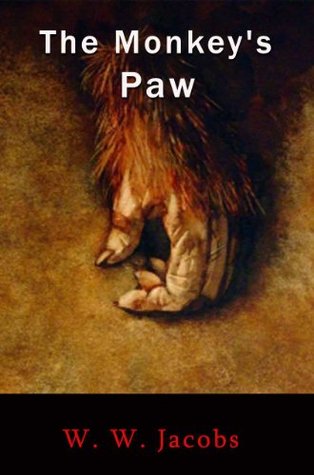 The Monkey's Paw
by
W.W. Jacobs
on 1902
Genres:
Horror
Pages:
25
Format:
Audiobook
,
Paperback
Source:
Librivox
Buy on Amazon
Goodreads
"The Monkey's Paw" is a horror short story by author W. W. Jacobs. It was published in England in 1902.

The story is based on the famous "setup" in which three wishes are granted. In the story, the paw of a dead monkey is a talisman that grants its possessor three wishes, but the wishes come with an enormous price for interfering with fate.

The story involves Mr. and Mrs. White and their adult son Herbert. Sergeant-Major Morris, a friend of the Whites who has been part of the British Armed Forces in India, leaves them with the monkey's paw, telling of its mysterious powers to grant three wishes, and of its journey from an old fakir to his comrade, who used his third and final wish to wish for death.

Mr. White wishes for £200 to be used as the final payment on his house. Herbert is killed by machinery at his company, and they get compensation of £200.

Ten days after the funeral, Mrs. White, almost mad with grief, asks her husband to wish Herbert back to life with the paw. Reluctantly, he does so. After a delay, there is a knock at the door. Mrs. White fumbles at the locks in an attempt to open the door. Mr. White knows, however, that he cannot allow their son in, as his appearance will be too horrific. Mr. White was required to witness and identify the body, which had been mutilated by the accident and then buried for more than a week. He wishes his third wish, and the knocking stops. Mrs. White opens the door to find no one there.

The moral of the story is contained in this description of the paw: '"It had a spell put on it by an old fakir," said the sergeant-major, "a very holy man. He wanted to show that fate ruled people's lives, and that those who interfered with it did so to their sorrow."
Creepy…. I will have to sleep very tight against my Mommy tonight, otherwise she will be scared the whole night through.
To find a book with freight, has been a bit more difficult. My Mommy decide to rather go with the symbolism of freight – a heavy load to carry. For that interpretation, there's only one book that comes to mind.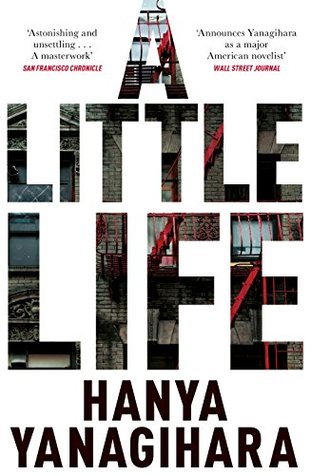 A Little Life
by
Hanya Yanagihara
Published by
Picador
on May 21st 2015
Genres:
Contemporary
Pages:
737
Format:
Paperback
Source:
Book Club
Buy on Amazon
Goodreads
A stunning "portrait of the enduring grace of friendship" (NPR) about the families we are born into, and those that we make for ourselves. A masterful depiction of love in the twenty-first century.

A NATIONAL BOOK AWARD FINALIST • A MAN BOOKER PRIZE FINALIST • WINNER OF THE KIRKUS PRIZE

When four classmates from a small Massachusetts college move to New York to make their way, they're broke, adrift, and buoyed only by their friendship and ambition. There is kind, handsome Willem, an aspiring actor; JB, a quick-witted, sometimes cruel Brooklyn-born painter seeking entry to the art world; Malcolm, a frustrated architect at a prominent firm; and withdrawn, brilliant, enigmatic Jude, who serves as their center of gravity.

Over the decades, their relationships deepen and darken, tinged by addiction, success, and pride. Yet their greatest challenge, each comes to realize, is Jude himself, by midlife a terrifyingly talented litigator yet an increasingly broken man, his mind and body scarred by an unspeakable childhood, and haunted by what he fears is a degree of trauma that he'll not only be unable to overcome—but that will define his life forever.
It is a brilliant read and my Mommy says she will never forget it. But she will never read it again. To carry that load once, was more than enough. At 737 pages, it is actually real heavy load.
What book gave you the biggest fright ever? And what book do you consider as a heavy freight?
If you want to share the Wondrous Words you came across this past two weeks, leave us a comment and add a link. We would love to see what you discovered!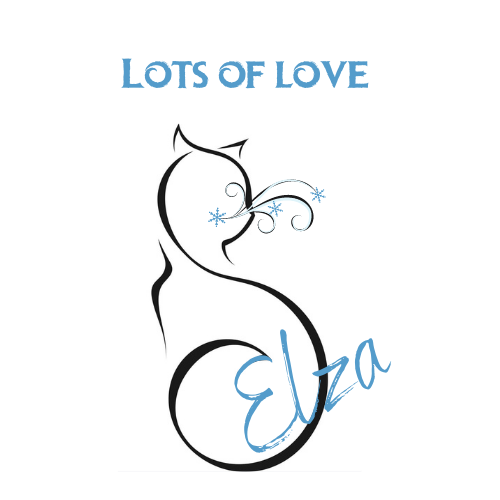 Related Posts