Greetings you guys! It's Wednesday and time for us to host Wondrous Words Wednesday. Still don't know what it's all about? All you need to do, is share any new (or new to you) words you came across this week and share them with us. You are also welcome to share words you simply want to show off to us. For more on Wondrous Words Wednesday, you can click here. There is a Mr. Linky attached at the bottom of this post if you'd like to make your own post and add your link. Or you can just leave your word for the week in the comment section.
During our last week of the holidays, we listened to such a fun little book:
The Incorrigible Children of Ashton Place are no ordinary children, Miss Penelope Lumley is no ordinary governess, and mysteries abound in this first volume in a new series for ages 9+.

Found running wild in the forest of Ashton Place, the Incorrigibles are no ordinary children: Alexander, age ten or thereabouts, keeps his siblings in line with gentle nips; Cassiopeia, perhaps four or five, has a bark that is (usually) worse than her bite; and Beowulf, age somewhere-in-the-middle, is alarmingly adept at chasing squirrels.

Luckily, Miss Penelope Lumley is no ordinary governess. Only fifteen years old and a recent graduate of the Swanburne Academy for Poor Bright Females, Penelope embraces the challenge of her new position. Though she is eager to instruct the children in Latin verbs and the proper use of globes, first she must help them overcome their canine tendencies.

But mysteries abound at Ashton Place: Who are these three wild creatures, and how did they come to live in the vast forests of the estate? Why does Old Timothy, the coachman, lurk around every corner? Will Penelope be able to teach the Incorrigibles table manners and socially useful phrases in time for Lady Constance's holiday ball? And what on earth is a schottische?
We loved this book and can't wait to read the the rest of the series, but we did have to look up the word: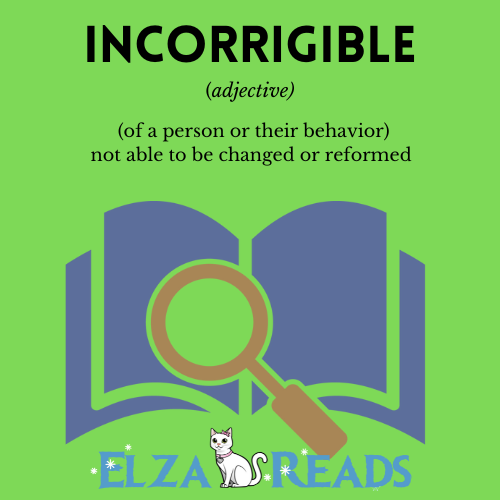 An incorrigible person or incorrigible behavior is bad and impossible to change or improve.
Aah shame man, if you've read the Incorrigible Children series, or even just the first in the series like we did, we can all agree that the adjective incorrigible, isn't quite apt for them. If the series were called The Incorrigible Ashton Place, it would have been more fitting. There's one or two inhabitants that I suspect are rather incorrigible!
I wish we had more time to chat today, but it's been a rather busy week so far with my Mommy back at school and the new puppy in the house. See, I'm not incorrigible at all. I really am trying my best to like and to adapt to the little one.
What Wondrous Words did you come across this week? If you want to join us and share your Wondrous Words, just add your post to the linky below, or leave a link in the comment section.
Have a Wonderful Wednesday!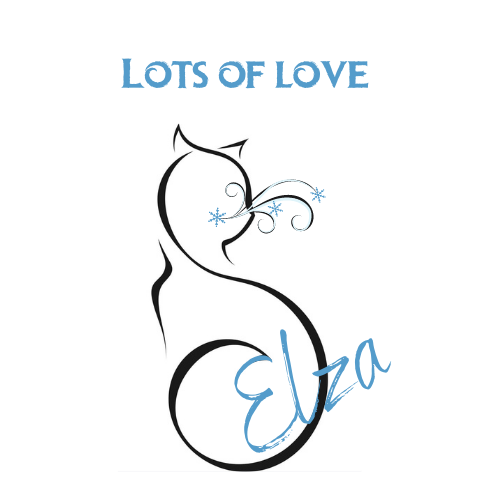 Related Posts