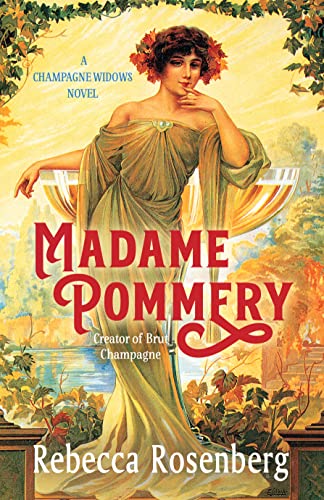 Madame Pommery - Creator of Brut Champagne
by
Rebecca Rosenberg
Series:
Champagne Widows
Published by
Lion Heart Publishing
on March 21, 2023
Genres:
Historical Fiction
Pages:
400
Format:
ARC
Source:
The History Quill Book Club
Buy on Amazon
Goodreads
A Champagne Widows Novel
Champagne, France, 1860. Madame Pommery, an etiquette teacher and orphanage founder, loses her husband and is forced to support her family. With no experience, the forty-year-old widow decides to make champagne. Her unique vision is to change it from a sweet dessert beverage to a dry, crisp wine to be enjoyed anytime. When champagne makers refuse to teach her their craft, she forges ahead on her own and secretly begins the excavation of champagne caves under the Reims city dump.

Soon after, her son and her entire crew are conscripted to fight the Franco-Prussian war, leaving Madame Pommery alone to struggle with her champagne dreams. After Napoleon and a hundred thousand French troops are captured, the Prussians invaded France, and Prussian General Frederick Franz occupies Madame Pommery's house as his army headquarters. Undaunted, Pommery uses her secret wine caves to hide the Francs-Tireurs, resistance fighters for France, while she plans to build a spectacular castle winery above the caves.

But when her former lover, a Scottish Baron, unexpectedly proposes marriage, Madame Pommery must choose between nobility and her passionate quest for fine champagne and the most beautiful winery in the world.

Based on a true story, Madame Pommery is a heroic novel about a mother and widow who fights the Prussians, the social class system, champagne patriarchs, and champagne tastes to create a champagne legacy.
"Champagne cures all evils. Doesn't it?"
A truer word has never been spoken. What fun to read about the life and legacy of one of the historical Champagne Widows – Madame Alexandrine Pommery.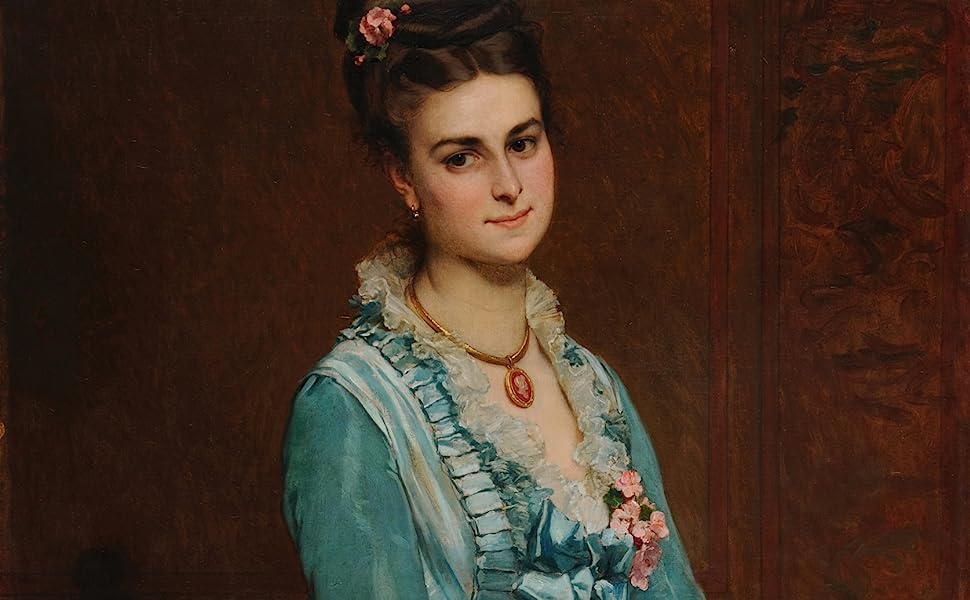 Widowed at the young age of 38, Madame Pommery discovers that her husband's estate and winery is most definitely not in the good health she expected it to be. Forced to make a plan to keep her family and business afloat, Madame Pommery takes matters into her own hands and followed her heart. She wasn't as fond of red wine as her late husband was, champagne was the drink to put the bubble and sparkle back in her life. So let's make champagne!
Alexandrine was a beautiful woman from a good and proper social standing. But please do not for one second belief she was mild or meek in spirit. Oh no, this lady was a force to be reckoned with. True, life did dare her to rise to the occasion, but she did it with grace, style and a brand new champagne variant in her glass flute.
"It is important to trust the voice in your heart. When you become a widow, men line up to tell you what to do now that your husband is gone. But you must not listen to a single one. Trust your own counsel."
Yes, there were many men and people from her peer group who tried to persuade her to give up her dreams, but she stood steadfast and not even the outbreak of war could damper this formidable lady's sparkle and bubbles.
Madame Pommery was a highly enjoyable read. Filled with historical accuracies and laced with humor, strong characters and even enchanted creatures. Of course Felix, the matagot, was my favorite character and I am convinced that his presence is the reason for Madame Pommery and her family's good health and prosperity, even through the toughest adversaries.
"A Matagot is a good friend to have in tough times."
This mythical creature was passed along through stories across generations in southern France, and is basically a spirit in animal form. Among its favourite forms include black cat, dog, cow, fox or even rat.

While considered to be evil, other accounts say that matagots or mandagots can be actually helpful and could even bring wealth to a home if it is well-fed (especially with fresh and plump chicken). There are plenty of versions on How To Care for Your Matagot, but the bottomline is, if you get something out of it, expect to give something in return, too. He's all about quid pro quo. – Source 
Thank you to The Niche Reader for providing us a copy of this book. We loved it!
About the Author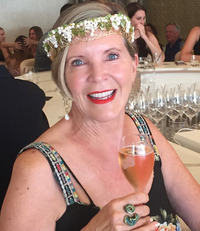 Champagne geek, lavender farmer, and award-winning novelist, Rebecca first fell in love with methode champenoise in Sonoma, California. Over decades of delicious research, she has explored the wine cellars of France, Spain, Italy, and California in search of fine champagne. When Rebecca discovered the real-life stories of the Champagne Widows of France, she knew she'd dedicate years to telling the stories of these remarkable women who made champagne the worldwide phenomenon it is today. Rebecca is a champagne historian, tour guide, and champagne cocktail expert for Breathless Wines. Other award-winning novels include The Secret Life of Mrs. London and Gold Digger, the Remarkable Baby Doe Tabor.
Related Posts