Greetings you guys! Welcome to another Top Ten Tuesday, hosted by That Artsy Reader Girl. This week's prompt is 2021 New Releases I haven't read yet. As you can see from our title, my Mommy misread it for a second and read 2012 for 2021. And that's when it hit her: How almost the doomsday prophets had it right. They thought the end of the world would be 2012, when 2021 came so much closer. They just mixed their numbers up like my mommy did.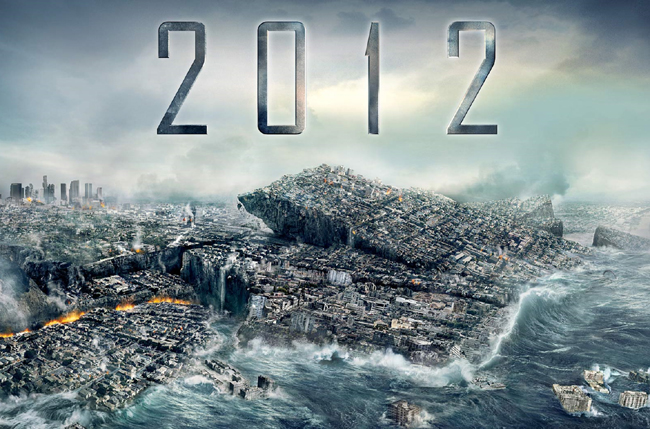 Thank heavens the world didn't end in 2012, just think of all the great books we would have missed out over the last 10 years. Like these ones that my Mommy haven't read yet, but still want to get to:
2012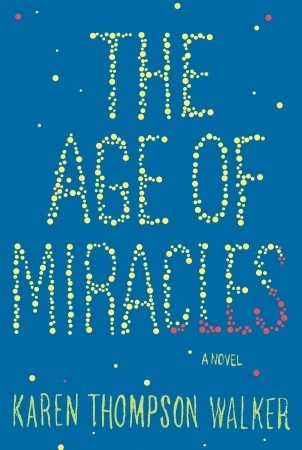 The Age of Miracles
by
Karen Thompson Walker
Published by
Random House
on June 26th, 2012
Goodreads
"It's never the disasters you see coming that finally come to pass—it's the ones you don't expect at all," says Julia, in this spellbinding novel of catastrophe and survival by a superb new writer. Luminous, suspenseful, unforgettable, The Age of Miracles tells the haunting and beautiful story of Julia and her family as they struggle to live in a time of extraordinary change.

On an ordinary Saturday in a California suburb, Julia awakens to discover that something has happened to the rotation of the earth. The days and nights are growing longer and longer; gravity is affected; the birds, the tides, human behavior, and cosmic rhythms are thrown into disarray. In a world that seems filled with danger and loss, Julia also must face surprising developments in herself, and in her personal world: divisions widening between her parents; strange behavior by her friends; the pain and vulnerability of first love; a growing sense of isolation; and a surprising, rebellious new strength. With crystalline prose and the indelible magic of a born storyteller, Karen Thompson Walker paints a breathtaking portrait of people finding ways to go on in an ever-evolving world.
2013
Life After Life
by
Kate Atkinson
on April 2nd, 2013
Goodreads
What if you could live again and again, until you got it right?

On a cold and snowy night in 1910, Ursula Todd is born to an English banker and his wife. She dies before she can draw her first breath. On that same cold and snowy night, Ursula Todd is born, lets out a lusty wail, and embarks upon a life that will be, to say the least, unusual. For as she grows, she also dies, repeatedly, in a variety of ways, while the young century marches on towards its second cataclysmic world war.

Does Ursula's apparently infinite number of lives give her the power to save the world from its inevitable destiny? And if she can - will she?
2014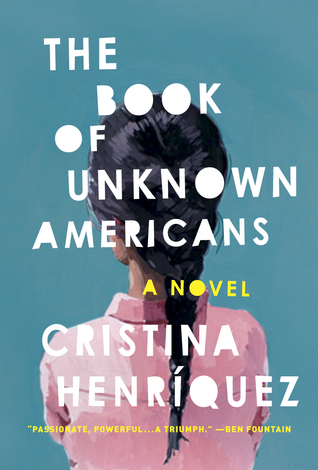 The Book of Unknown Americans
by
Cristina Henriques
on June 3rd, 2014
Goodreads
A dazzling, heartbreaking page-turner destined for breakout status: a novel that gives voice to millions of Americans as it tells the story of the love between a Panamanian boy and a Mexican girl: teenagers living in an apartment block of immigrant families like their own.

After their daughter Maribel suffers a near-fatal accident, the Riveras leave México and come to America. But upon settling at Redwood Apartments, a two-story cinderblock complex just off a highway in Delaware, they discover that Maribel's recovery--the piece of the American Dream on which they've pinned all their hopes--will not be easy. Every task seems to confront them with language, racial, and cultural obstacles.

At Redwood also lives Mayor Toro, a high school sophomore whose family arrived from Panamá fifteen years ago. Mayor sees in Maribel something others do not: that beyond her lovely face, and beneath the damage she's sustained, is a gentle, funny, and wise spirit. But as the two grow closer, violence casts a shadow over all their futures in America.

Peopled with deeply sympathetic characters, this poignant yet unsentimental tale of young love tells a riveting story of unflinching honesty and humanity that offers a resonant new definition of what it means to be an American. An instant classic is born.
2015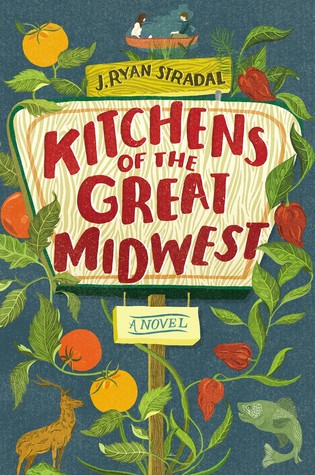 Kitchens of the Great Midwest
by
J. Ryan Stradal
on July 28th, 2015
Goodreads
When Lars Thorvald's wife, Cynthia, falls in love with wine--and a dashing sommelier--he's left to raise their baby, Eva, on his own. He's determined to pass on his love of food to his daughter--starting with puréed pork shoulder. As Eva grows, she finds her solace and salvation in the flavors of her native Minnesota. From Scandinavian lutefisk to hydroponic chocolate habaneros, each ingredient represents one part of Eva's journey as she becomes the star chef behind a legendary and secretive pop-up supper club, culminating in an opulent and emotional feast that's a testament to her spirit and resilience.

Each chapter in J. Ryan Stradal's startlingly original debut tells the story of a single dish and character, at once capturing the zeitgeist of the Midwest, the rise of foodie culture, and delving into the ways food creates community and a sense of identity. By turns quirky, hilarious, and vividly sensory, Kitchens of the Great Midwest is an unexpected mother-daughter story about the bittersweet nature of life--its missed opportunities and its joyful surprises. It marks the entry of a brilliant new talent.
2016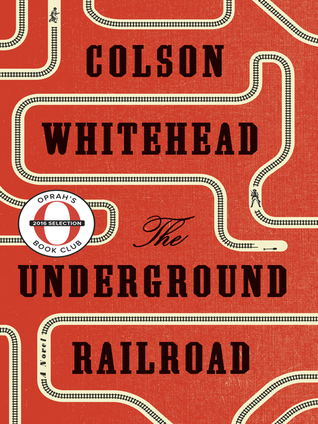 The Underground Railroad
by
Colson Whitehead
on August 2nd, 2016
Goodreads
Cora is a slave on a cotton plantation in Georgia. Life is hell for all the slaves, but especially bad for Cora; an outcast even among her fellow Africans, she is coming into womanhood—where even greater pain awaits. When Caesar, a recent arrival from Virginia, tells her about the Underground Railroad, they decide to take a terrifying risk and escape. Matters do not go as planned—Cora kills a young white boy who tries to capture her. Though they manage to find a station and head north, they are being hunted.

In Whitehead's ingenious conception, the Underground Railroad is no mere metaphor—engineers and conductors operate a secret network of tracks and tunnels beneath the Southern soil. Cora and Caesar's first stop is South Carolina, in a city that initially seems like a haven. But the city's placid surface masks an insidious scheme designed for its black denizens. And even worse: Ridgeway, the relentless slave catcher, is close on their heels. Forced to flee again, Cora embarks on a harrowing flight, state by state, seeking true freedom.

Like the protagonist of Gulliver's Travels, Cora encounters different worlds at each stage of her journey—hers is an odyssey through time as well as space. As Whitehead brilliantly re-creates the unique terrors for black people in the pre–Civil War era, his narrative seamlessly weaves the saga of America from the brutal importation of Africans to the unfulfilled promises of the present day. The Underground Railroad is at once a kinetic adventure tale of one woman's ferocious will to escape the horrors of bondage and a shattering, powerful meditation on the history we all share.
2017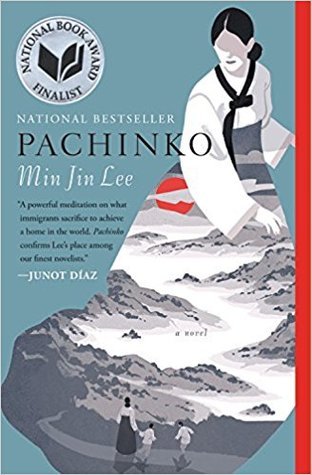 Pachinko
by
Min Jin Lee
on February 7th, 2017
Goodreads
In the early 1900s, teenaged Sunja, the adored daughter of a crippled fisherman, falls for a wealthy stranger at the seashore near her home in Korea. He promises her the world, but when she discovers she is pregnant — and that her lover is married — she refuses to be bought. Instead, she accepts an offer of marriage from a gentle, sickly minister passing through on his way to Japan. But her decision to abandon her home, and to reject her son's powerful father, sets off a dramatic saga that will echo down through the generations.

Richly told and profoundly moving, Pachinko is a story of love, sacrifice, ambition, and loyalty. From bustling street markets to the halls of Japan's finest universities to the pachinko parlors of the criminal underworld, Lee's complex and passionate characters — strong, stubborn women, devoted sisters and sons, fathers shaken by moral crisis — survive and thrive against the indifferent arc of history.
2018
Circe
by
Madeline Miller
on April 10th, 2018
Goodreads
In the house of Helios, god of the sun and mightiest of the Titans, a daughter is born. But Circe is a strange child - not powerful, like her father, nor viciously alluring like her mother. Turning to the world of mortals for companionship, she discovers that she does possess power - the power of witchcraft, which can transform rivals into monsters and menace the gods themselves.

Threatened, Zeus banishes her to a deserted island, where she hones her occult craft, tames wild beasts and crosses paths with many of the most famous figures in all of mythology, including the Minotaur, Daedalus and his doomed son Icarus, the murderous Medea, and, of course, wily Odysseus.

But there is danger, too, for a woman who stands alone, and Circe unwittingly draws the wrath of both men and gods, ultimately finding herself pitted against one of the most terrifying and vengeful of the Olympians. To protect what she loves most, Circe must summon all her strength and choose, once and for all, whether she belongs with the gods she is born from, or the mortals she has come to love.
2019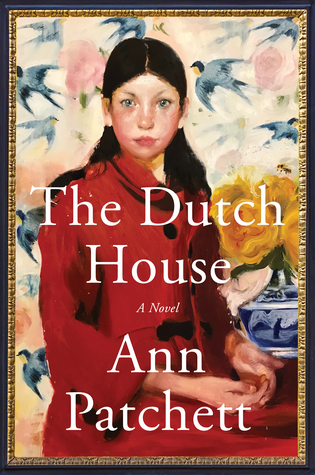 The Dutch House
by
Ann Patchett
on September 24th, 2019
Goodreads
At the end of the Second World War, Cyril Conroy combines luck and a single canny investment to begin an enormous real estate empire, propelling his family from poverty to enormous wealth. His first order of business is to buy the Dutch House, a lavish estate in the suburbs outside of Philadelphia. Meant as a surprise for his wife, the house sets in motion the undoing of everyone he loves.

The story is told by Cyril's son Danny, as he and his older sister, the brilliantly acerbic and self-assured Maeve, are exiled from the house where they grew up by their stepmother. The two wealthy siblings are thrown back into the poverty their parents had escaped from and find that all they have to count on is one another. It is this unshakable bond between them that both saves their lives and thwarts their futures.

Set over the course of five decades, The Dutch House is a dark fairy tale about two smart people who cannot overcome their past. Despite every outward sign of success, Danny and Maeve are only truly comfortable when they're together. Throughout their lives, they return to the well-worn story of what they've lost with humor and rage. But when at last they're forced to confront the people who left them behind, the relationship between an indulged brother and his ever-protective sister is finally tested.
2020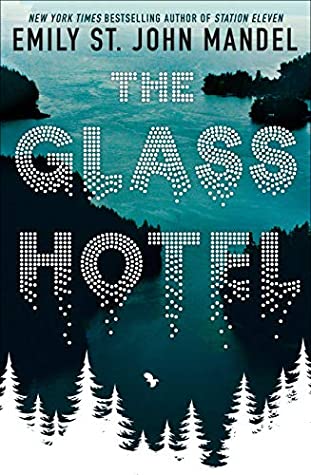 The Glass Hotel
by
Emily St. John Mandel
on April 30th, 2020
Goodreads
Vincent is the beautiful bartender at the Hotel Caiette, a five-star glass-and-cedar palace on the northernmost tip of Vancouver Island. New York financier Jonathan Alkaitis owns the hotel. When he passes Vincent his card with a tip, it's the beginning of their life together. That same day, a hooded figure scrawls a note on the windowed wall of the hotel: 'Why don't you swallow broken glass.' Leon Prevant, a shipping executive for a company called Neptune-Avramidis, sees the note from the hotel bar and is shaken to his core. Thirteen years later Vincent mysteriously disappears from the deck of a Neptune-Avramidis ship.

Weaving together the lives of these characters, Emily St John Mandel's The Glass Hotel moves between the ship, the skyscrapers of Manhattan, and the wilderness of remote British Columbia, painting a breathtaking picture of greed and guilt, fantasy and delusion, art and the ghosts of our pasts.
2021
Cloud Cuckoo Land
by
Anthony Doerr
on September 28th, 2021
Goodreads
Thirteen-year-old Anna, an orphan, lives inside the formidable walls of Constantinople in a house of women who make their living embroidering the robes of priests. Restless, insatiably curious, Anna learns to read, and in this ancient city, famous for its libraries, she finds a book, the story of Aethon, who longs to be turned into a bird so that he can fly to a utopian paradise in the sky. This she reads to her ailing sister as the walls of the only place she has known are bombarded in the great siege of Constantinople. Outside the walls is Omeir, a village boy, miles from home, conscripted with his beloved oxen into the invading army. His path and Anna's will cross.

Five hundred years later, in a library in Idaho, octogenarian Zeno, who learned Greek as a prisoner of war, rehearses five children in a play adaptation of Aethon's story, preserved against all odds through centuries. Tucked among the library shelves is a bomb, planted by a troubled, idealistic teenager, Seymour. This is another siege. And in a not-so-distant future, on the interstellar ship Argos, Konstance is alone in a vault, copying on scraps of sacking the story of Aethon, told to her by her father. She has never set foot on our planet.
Come to think of it, I'm very glad the world didn't really end in 2021 either. So many more wonderful books we want to read.
What recent, or not so recent reviews made your list today?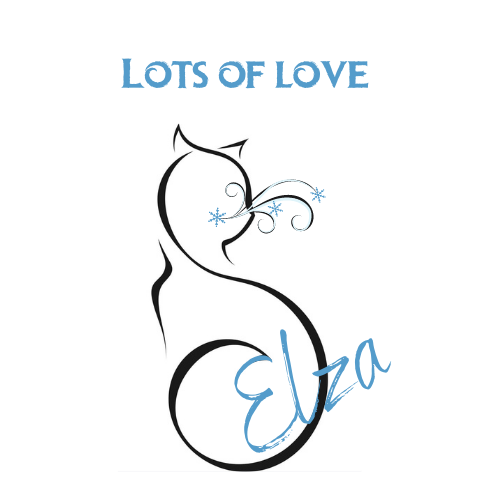 Related Posts