And so the last of my friends visiting over the winter holidays packed up and left yesterday. It's just me and the books once again. Or that is the intention. But we all know about good intentions, don't we?
Recently finished
I haven't listened to many audio books so far this year. I haven't actually read as many physical books or e-books either. It's just one of those years I guess…. But I really, really want to listen to more audio books. I love the classics and most of the readers on Librivox are very good narrators. This version of Sense and Sensibility was read by Karen Savage and I enjoyed listening to her.
But now I feel like a bit more contemporary or popular reads on audio books. I spend last Monday night browsing through audio libraries and downloaded two books that have been on my TBR list for ages. The first one that I started listening to ended up on my most dreaded shelf…… The Abandoned shelf.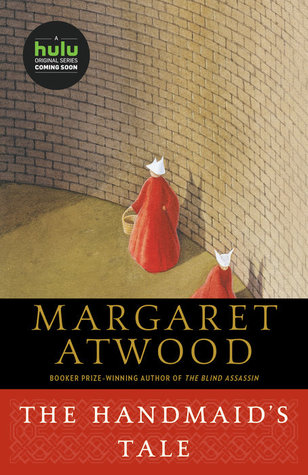 I know, I hate that shelf. Of the over 900 books on my Goodreads profile, there are only 5 books that I just couldn't finish for various reason. If you see what book I so dismally abandoned, you might just hate me too.
I've listened to just over an hour of The Handmaid's Tale by Margaret Atwood and I really, really, really just can't get into it. Yes, I know it is a literary masterpiece and I see all the raving reviews from people who's opinions I highly value, but no – this does not do anything for me. Yes, I can see that it is a landmark for feminist movements and I can also see the endless discussion points and literary analysis. And yes, I did read 1984 by George Orwell and thoroughly enjoyed it and I did partake in the endless discussions for that book. I can't exactly pinpoint what it is that puts my off on The Handmaid's Tale, I just feel that life is way to short to spend it on books you don't want to read. I intended to read it for such a long time, so yes again, I am rather disappointed. But I believe it might just be me. It's all me. Not the book.
Currently Reading
Yes, it is the same as last week. Almost. Please refer back to opening quote.
Cross my heart hope to read
I only aspire to finish my 2 currently reading books this week. And spending time with the following books as well:
While listening to the one, I will be querkling on the other one. Hours of anticipated fun. Not intended fun, but highly anticipated fun!
Mareli
Talk to me! – What was the last book you abandoned? And what are you reading this week?
Related Posts