Greetings you guys! It's a public holiday here in South Africa today, so we finally have time to do another Throwback Thursday. After being on WordPress for 9 months now, it really is time to start pulling through all those reviews that are not on our archive list. What better way to do that than to join Davida @ The Chocolate Lady's Book Review's fun link-up meme, Throwback Thursday.
The Chocolate Lady's #Throwback Thursday takes place on the Thursday before the first Saturday of every month. Yes, there is a linky and it will remain open until she uploads the new one. Thank Goodness. My first and last sometimes gets very confused.
Your post must highlight one of your previously published book reviews and Davida encourages other participants to do the same.
Add the link to your post and remember to link back to The Chocolate Lady's Book Blog And do not forget to #ThrowbackThursday!
Yes, I know our Thursdays are a bit messed up. At least it's Thursday. For today we will take a look at our first and actually up to date, our last, companion reads: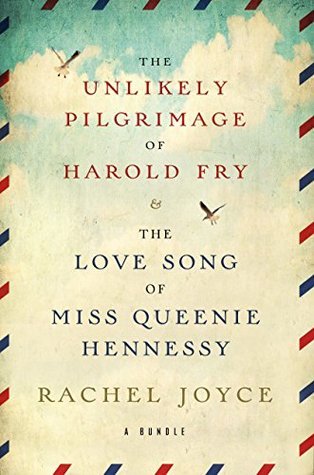 The Unlikely Pilgrimage of Harold Fry & The Love Song of Miss Queenie Hennesy
by
Rachel Joyce
on December 2nd, 2014
Genres:
Fiction
Pages:
700
Format:
Paperback
Source:
Book Club
Goodreads
Two beloved novels in one volume!

THE UNLIKELY PILGRIMAGE OF HAROLD FRY

Recently retired, sweet, emotionally numb Harold Fry is jolted out of his passivity by a letter from Queenie Hennessy, an old friend, who he hasn't heard from in twenty years. She has written to say she is in hospice and wanted to say goodbye. Leaving his tense, bitter wife Maureen to her chores, Harold intends a quick walk to the corner mailbox to post his reply but instead, inspired by a chance encounter, he becomes convinced he must deliver his message in person to Queenie--who is 600 miles away--because as long as he keeps walking, Harold believes that Queenie will not die. So without hiking boots, rain gear, map or cell phone, one of the most endearing characters in current fiction begins his unlikely pilgrimage across the English countryside. Along the way, strangers stir up memories--flashbacks, often painful, from when his marriage was filled with promise and then not, of his inadequacy as a father, and of his shortcomings as a husband. Ironically, his wife Maureen, shocked by her husband's sudden absence, begins to long for his presence. Is it possible for Harold and Maureen to bridge the distance between them? And will Queenie be alive to see Harold arrive at her door?

THE LOVE SONG OF MISS QUEENIE HENNESSY

When Queenie Hennessy discovers that Harold Fry is walking the length of England to save her, and all she has to do is wait, she is shocked. Her note had explained she was dying. How can she wait?
A new volunteer at the hospice suggests that Queenie should write again; only this time she must tell Harold everything. In confessing to secrets she has hidden for twenty years, she will find atonement for the past. As the volunteer points out, 'Even though you've done your travelling, you're starting a new journey too.'
Queenie thought her first letter would be the end of the story. She was wrong. It was the beginning.
Aaah, my Mommy says she's feeling very nostalgic after seeing this review pop up today. She so loved Harold Fry and Miss Queenie Hennessy. She still feels that this format is the only way it should be read and distributed. The one can't go without the other. I wouldn't know, I wasn't even born yet when she read and reviewed these two books in 2016.
I believe it might be safest not to mess with her review either. Even though I would have loved to add a meow or a purr here and there. If you want to read her review from way back when, here's the link for you. The companionship of Harold Fry & Miss Queenie Hennessy .
Books from the Backlog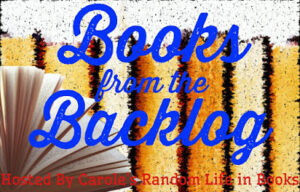 Books from the Backlog is a fun way to feature some of those neglected books sitting on your bookshelf unread.  If you are anything like me, you might be surprised by some of the unread books hiding in your stacks.
Our TBR pile is not in a bad state at all at 478 books. But being the teacher she is, my Mommy loves to have all the boxes checked and making sure she can manage to read the chosen book somewhere in the span of her life. If you've by any chance read our post yesterday on our 2nd year anniversary, you will see that I've now decided to take a bit firmer control of what gets read and reviewed here on Elzareads.com – If my Mommy wants to use my name, she has to listen to me every now and again as well.
I took a look at her Goodreads TBR list last night and do you know there are books for longer than 3x my age? Is she really going to still read them after 7 years? So I started deleting a few more and will start checking up on her that she does actually read them. Just to keep track with our post schedules and to tick yet another box for my Mommy, we will take a look at the current 11th book on our current Goodreads TBR pile:
The year is 1799, the place Dejima in Nagasaki Harbor, the "high-walled, fan-shaped artificial island" that is the Japanese Empire's single port and sole window onto the world, designed to keep the West at bay; the farthest outpost of the war-ravaged Dutch East Indies Company; and a de facto prison for the dozen foreigners permitted to live and work there. To this place of devious merchants, deceitful interpreters, costly courtesans, earthquakes, and typhoons comes Jacob de Zoet, a devout and resourceful young clerk who has five years in the East to earn a fortune of sufficient size to win the hand of his wealthy fiancée back in Holland.
But Jacob's original intentions are eclipsed after a chance encounter with Orito Aibagawa, the disfigured daughter of a samurai doctor and midwife to the city's powerful magistrate. The borders between propriety, profit, and pleasure blur until Jacob finds his vision clouded, one rash promise made and then fatefully broken. The consequences will extend beyond Jacob's worst imaginings. As one cynical colleague asks, "Who ain't a gambler in the glorious Orient, with his very life?"
A magnificent mix of luminous writing, prodigious research, and heedless imagination, The Thousand Autumns of Jacob de Zoet is the most impressive achievement of its eminent author.
Have  you read The Thousand Autumns of Jacob de Zoet? I really do hope this book isn't going to stay on my Mommy's TBR for the next 6 years. I am going to oversee her reading schedule a bit from now on and a dent in the TBR is a necessity!
What books are on your TBR that you need to start dusting and get reading?
We hope you will have a fun filled Thursday!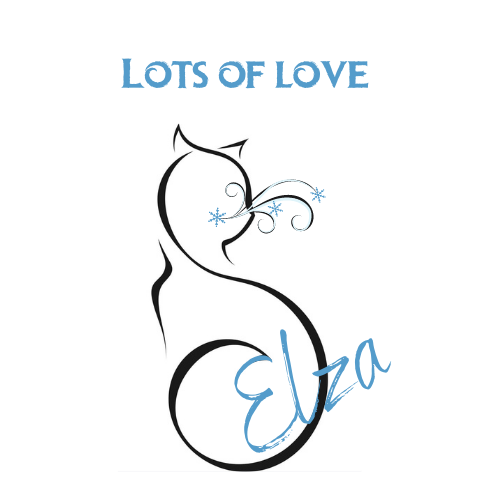 Related Posts