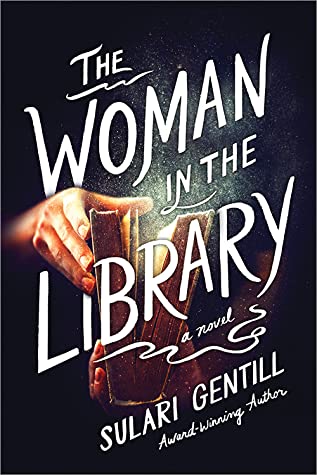 The Woman in the Library
by
Sulari Gentill
on June 7th, 2022
Genres:
Mystery
,
Suspense
,
Thriller
Pages:
288
Format:
ARC
Source:
Netgalley
Buy on Amazon
Goodreads
"The beautifully ornate reading room at the Boston Public Library is completely silent one weekday morning, until a woman's terrified scream echoes through the room. Security guards immediately appear and instruct everyone inside to stay put until they determine there is no threat. While they wait for the all-clear, four strangers who had been sitting in the reading room get to chatting and quickly become friendly. Harriet, Marigold, Whit, and Caine each have their own reasons for being in the reading room that morning--and it just happens that one of them may turn out to be a murderer. For readers of Midnight at the Bright Ideas Bookstore, with shades of The Secret History, THE WOMAN IN THE LIBRARY is an unexpectedly twisty literary adventure that examines the complicated nature of friendship and shows us that words can be the most dangerous weapons of all"
When was the last time you've just finished a book and your first thought is, I should read this again… What a thrilling read this was and I can honestly say I've never read anything like this ever before.
I've always been a fan of the story within a story trope, but the subplot in this novel in the form of emails from a rather dodgy beta reading buddy (I have no idea if this is the correct term to use, please correct me if I'm wrong), does make this an amazing 3 dimensional read.
The story opens with Winifred Kinkaid, an Australian student who are working on her novel for the scholarship that brought her to the USA, visiting the Boston Public Library to get some in inspiration for said novel. Three random strangers share the same table with her. Being an observant writer, Winnie quickly creates personas around the three strangers and starts building a "plot" connecting the three: Handsome Man is a movie star; Heroic Chin, a fan; and Freud Girl his faithful bodyguard.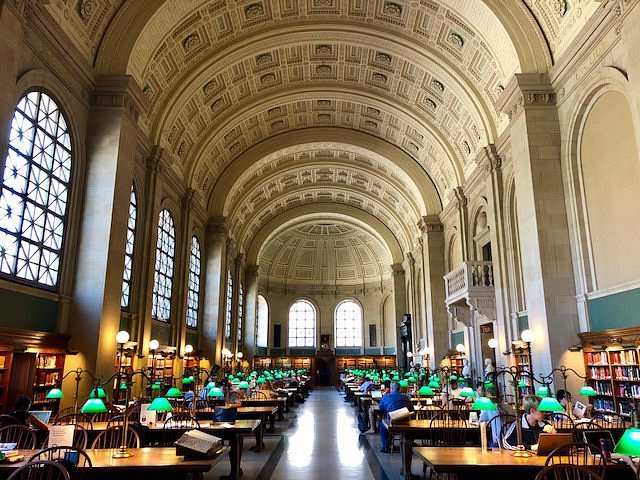 When a woman's terrifying scream echoes through the BPL, fate and circumstances does connect the 4 randomly strangers' lives in an intricate, but brilliantly crafted way. All in aim to find out more about The Woman in the Library and to uncover a murderer. Nothing bonds strangers better than a shared mystery. 
Not to confuse you too much, but we have a couple of "authors" in this book. Winnifred Kincaid (the author writing in the library) and the author of Winnifred's book, Hannah Tigone. We also have two Leo's in this book. Leo the deranged beta reader who provides the subplot through his corrective emails and Leo Johnson who is another scholar working on his novel and residing in Winnifred's building. And then there's Cain, one of the random strangers (Handsome Man) in the Library who wrote a best seller, semi-autobiography about his shady past.
"Words have meaning. I suppose who the author is, what he's done might change that meaning."

"Isn't meaning more to do with the reader?"

"No… a story is about leading a reader to meaning. The revelation is theirs, but we show them the way. I suppose the morality of the writer influences whether you can trust what they are showing you."
I have to congratulate the real author, Sulari Gentill, with this masterpiece. Not only did she create a whole set of fictional events and characters in one story, she did it in two stories with completely different voices and plotlines. I was wondering how and where all the lines are going to get crossed and I wasn't disappointed at all.
This was my first introduction to the works of Sulari Gentill, but it won't be our last encounter.
About the Author
After setting out to study astrophysics, graduating in law and then abandoning her legal career to write books, SULARI GENTILL now grows French black truffles on her farm in the foothills of the Snowy Mountains of Australia.
Gentill's Rowland Sinclair mysteries have won and/or been shortlisted for the Davitt Award and the Commonwealth Writers' Prize, and her stand-alone metafiction thriller, After She Wrote Him won the Ned Kelly Award for Best Crime Novel in 2018. Her tenth Sinclair novel, A Testament of Character, was shortlisted for the Ned Kelly Best Crime Novel in 2021.
This title will be released on June 7th and is available for pre-order at Amazon. A huge bookish thank you to Netgally and Poison Pen Press for providing us with a copy of The Woman in the Library. 
Related Posts