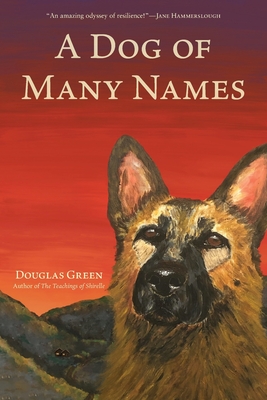 A Dog of Many Names
by
Douglas Green
on July 6th, 2021
Genres:
Memoir
Pages:
178
Format:
ARC
Source:
Mindbuck Media
,
Netgalley
Buy on Amazon
Goodreads
Born a runt, Rascal is destined to be an underdog. Despite what looked like an unbreakable bond with the daughter of the family who bred her, Rascal's devotion is discarded when the mother loses her job, forcing the family into a financial crisis. Bitter and resentful toward a dog they can no longer afford to keep and who was never really wanted, the family throws out the young dog like garbage. Driven out to the country and left roadside, Rascal has nothing but a few pieces of kibble to help her survive the night.

Abandoned and alone, Rascal must learn to fend for herself and embark on a harsh and dangerous journey through wolf terrain in the mountain wilderness of Northern California. Along the way, she meets new families and strangers and is given many names. But will she ever settle with one family and one name? A Dog of Many Names is a courageous story of survival, seen through the eyes of a scared and desperate dog who just wants to love, be loved, and be given one last name.
Content
Genre:

Animal Adventure 

Age appropriate: 

In dog years? About 2 years and up. 

Language: 

How good is your Spanish? And do you speak dog? 

Violence:

Animal abuse
Dear Rascal/Reina/Ilse/Catnip/Artemis/Ares/Athena,
I am sitting on my Mommy's lap as I'm typing this letter to you. I am not too proud to admit that my bloomers are shaking in fear that you might want to come over for kibbles and cream. Let's just get one thing straight, that is not going to happen. Somehow I don't think you will be as interested in the kibbles as in me. 
Okay, now that we have a clear understanding – thank you for sending me your story. I'm also not too proud to admit that it touched me dearly and I had to comfort my crying Mommy more than once. 
If you read our about info, you will see that I am also a rescue. But the word is as far as the similarities go. I've never gone without a prepared meal, or a warm blanky, or loving arms for one night in my little life (at least what I can remember). I am aware how fortunate I am and I can honestly imagine how dreadful all those nights had to be for you. And that after you were born with so much love to give. 
"All dogs love big, but for Rascal, love stunned."
I think my dog Momma, Lea, understands that. Lea came from a puppy mill. She was adopted by Mommy and Daddy when she was who knows how old. Perhaps about 4 weeks. She's just like you. Love stuns her. But I tell you, she's the best Momma ever. She raised all of us. Yes, I am a cat and she's a dog. You are not confused here. 
I really sometimes struggle to understand just how humans can justify all the things they put us animals through. And that after the Big Guy Upstairs specifically gave them an instruction to take care of us. Won't it be perfect justice if there's a place where the roles can simply get reversed? But wait, I am loosing track of my story. Or rather, your story.
I was very glad to read that you at least knew that your gorgeous German Shepard Momma loved you and taught you how to be a good dog. No human or any other living scoundrel can ever take that away from you. Unlike humans, animals inherently stays the same. Even if our name and where we get to sleep have to change.
"Since dogs don't get to choose their lives, she took a breath and relaxed into what she liked about the newness, and let the oldness go, until the time it might return."
How difficult it must have been for you. So many bad things happened to you and you were so young. I'm sure you didn't understand half of what happened and even though you felt that it was all your fault, I can promise you – it wasn't. I know you feel that all those people just left you and they didn't like you anymore. If there wasn't a cat around to tell you that you are a smelly, stupid dog – then it wasn't you. I promise you that. Only a cat is allowed to make a dog feel inferior and not worth much.We finished your lovely story in one sitting and we had to wake Daddy up to let him know that a wonderful human finally found you and rescued your heart. I think his groans was mostly happy. We love humans like Doug and we honestly hope there really is a place where roles will one day be reversed. 
"This goes to the one I call Aria. Who shall remain of that name, now, forever."
Thank you so much Doug, Tom and Catherine, Wendy, Cindy and all the people who see us and rescue us. We purr you, we bark you, we trumpet you, we roar you. We thank you from the bottoms of our hearts. 
Photo credit: Pinterest
About the Author
DOUGLAS GREEN is the author of the
widely-acclaimed 2015 book The Teachings
of Shirelle: Life Lessons from a Divine Knucklehead, and runs the advice
website AskShirelle.com, based on the wisdom in the book, which he was taught
by his ridiculous dog. Released from decades in the entertainment business for
good behavior, he directed the film The
Hiding Place, and now works as a psychotherapist in Los Angeles,
specializing in children and teenagers.
Links:
Lots of Love,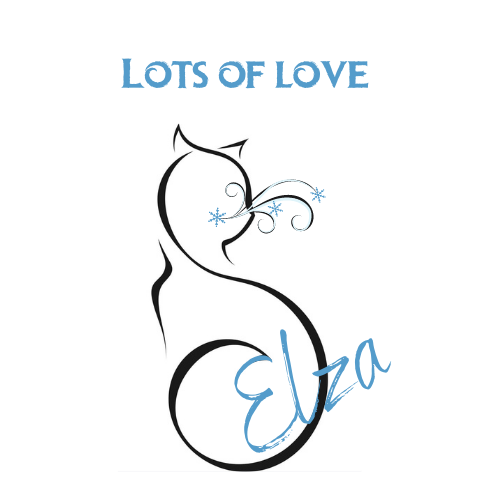 Related Posts