Greetings Humans! Spring once again decided to allude us the last 2 two days. It's cold and rainy and miserable out there. Perfect weather for Fraterfest 2021. How's your Fraterfest Read-a-thon going? We are having loads of fun with one book, one bag of speckled eggs, one packet of mini cupcakes and 3 cups of hot chocolate done.
How was your week? School and Ballet classes started with a bang on Monday and we didn't do much more this week than trying to get back into rhythm. It is good to be back yes, but my Mommy's nerves are wrecked. The last term of the year is terribly short and there are heaps of work that still need to be cramped in. If I was her, I would have just thrown in the towel now and read the remainder of the year. Next year she can try again.

Adding to the litter
We got two books for review this week. Two completely different books, but that's the way we like it.
The Dangerous Promise by Merryn Allingham is just my Mommy's cup of tea. Best part of all, it's the first in a series. Little Wanderers: The Everlasting Seasons is just for me. It's a middle grade read and the author thought our blog is so adorable and cute and she would love it if we would please read and review her book. Well, if you put it like that, of course we will.
My Mommy had Book Club this week and I am very proud of her for not taking any new books. She still had a few left from last month. And with Fraterfest read-a-thon this week, it's better to not bring back more books. It didn't stop her from buying books on her kindle though.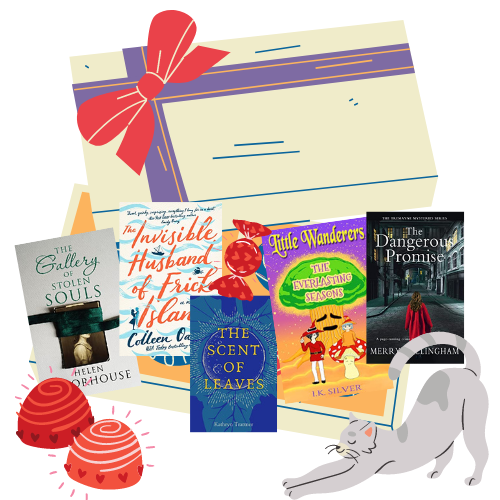 Yes, we did use a box of chocolates to display all the new books. Because with my Mommy's diverse reading taste, it's just like Forest Gump's box of chocolates – you never know what you gonna get.

scratching the blog pole
First of all – thank you to everyone who still comes to visit us! Yes, the new site is a brand new island to discover and we are still trying to figure out how to do all the smoke signals. We miss our blog role, it was always easy to stay in touch that way. We will probably try to create a new one and add it to our homepage. Any other advice on how to spread the meows here on WordPress?
We managed 3 posts this week:
Wondrous Words Wednesday – Specter. We missed our dates a bit, but we are back on track again! If you want to join Wondrous Words Wednesday, you can read all about it on our menu bar. It really is a lot of fun and it's always good to have good vocabulary if you want to sound clever or even just to tell someone where they can go after they've annoyed the living daylights out of you.
Book Review: Defending Innocence by Peter Kirkland. We finally figured the UBB out! Now we can start pulling through our reviews. Watch the space on the right sidebar and our Book Remeows Archive. New things are coming!
Weekend Book Friends #23 where we talked a bit more about Fraterfest and our adorable current read, The Trials of Morrigan Crow (Nevermoor #1)

on the couch
Recently Finished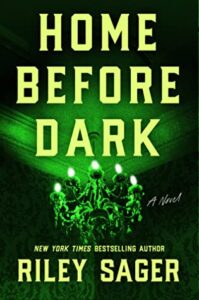 Nope, I did not read this book with my Mommy. She read it all by herself yesterday while I was hiding away in the clean washing basket (I kid you not). She says it was the perfect scary read and a book she will recommend to anyone who doesn't mind things that go bump in the night.
Currently Reading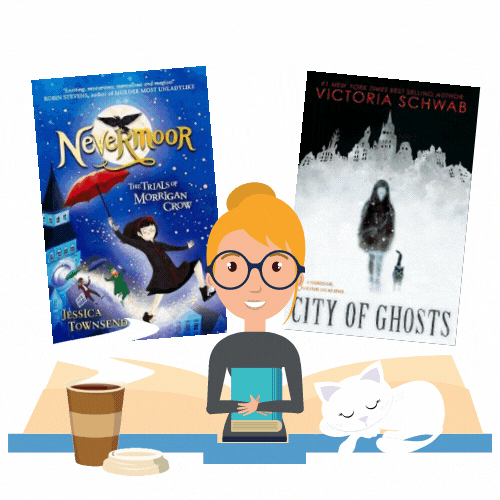 Nevermoor is utterly delightful! I don't mind reading it with her as it isn't scary at all. Will we be disqualified from Fraterfest if there is hardly any scary elements? Except for The Hunt……City of Ghosts is my Mommy's audible choice for this year's Fraterfest. She mostly listens to it in the car and if by any chance she needs to finish it next week at home, she will have to go and find Stinkie. I think I will rather get better acquainted with the clean washing again.
And that's it from us for this Sunday! We do hope to get our reviews updated and pulled through on the UBB and for any other posts, let's see how the wind blows this week. We've come to realize that there's no use in planning to far ahead on the blog, life constantly seems to get in the way.
Don't forget to add your links to our lovely hosts: Kimberly @ Caffeinated Reviewer (The Sunday Post), Debbie @ ReaderBuzz (The Sunday Salon) and Marlene @ Reading Reality (Stacking the shelves)
Wishing you all a lovely and scary as hell week to come! (Fraterfest still continues for the rest of the week)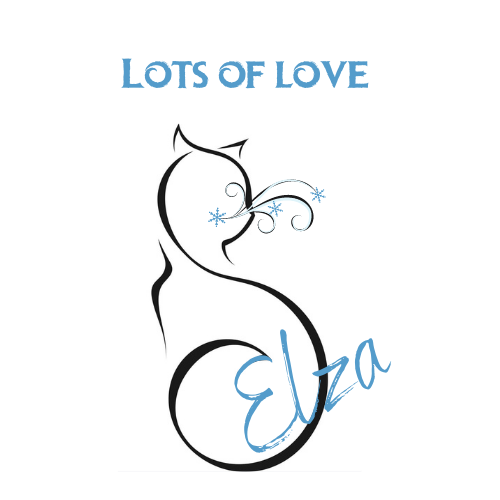 Related Posts