Greetings you guys! Just a quick Wondrous Words Wednesday from us today. With the whole migration, we obviously had a bit of a time-lapse as well. Can't quite figure out if we went forwards or backwards, but last week wasn't actually our slot for Wondrous Words Wednesday. Luckily we have loyal patrons like Debbie @ Readerbuzz who can keep us on track.
Wondrous Words Wednesday is a biweekly meme hosted by yours truly. The concept is fairly easy – all you need to do, is share any new (or new to you) words you came across this week and share them with us. You are also welcome to share words you simply want to show off to us. For more on Wondrous Words Wednesday, you can click here.
My Mommy is busy preparing for Fraterfest Read-a-Thon 2021 that is kicking off this Friday. We love the Fraterfest and think we did quite well last year. As you can recall, Stinkie was our host author. I'm not even ashamed to say that I don't like things that go bump in the night. I'm sure he will host again this year as the situation with night time bumbs have not changed for me at all. Even though I'm a year older and should probably relish in the Halloween spirit, being a cat and all.
While sorting out her books for the read-a-thon, my Mommy came across the most delightful word in City of Ghosts by Victoria Schwab.
Inspecters. No, it's not a spelling mistake. It's a mashup of 'inspectors' and 'specters'. How cool is that. And that word leads us to our Wondrous Word for this Wednesday.
"The word spectre (or specter) has to do with being haunted — it can be something that literally haunts you, like the ghost of your Aunt Sally who bangs the windows every night. You can also say that a reminder of something painful is a spectre. … Spectre is generally the British spelling, while Americans prefer specter."  *Well chat a bit more about the British versus the American spelling of words and just general differences in vocabulary, in a later post. 
Last year, we used the word Phantom during the Fraterfest Read-a-Thon and we simply love all these ghostly words. Somehow we've missed a few of the synonyms. I guess that's the drawback of a second language. Luckily we are eager to build our vocabulary and have fun memes like Wondrous Words Wednesday to aid us with this.
My Mommy loves a good old fashioned ghost story and she doesn't mind a general scary read every now and then. But since we started blogging, we try to keep them for October and Fraterfest. Here are the books that my Mommy plan to read for next week's Read-a-Thon.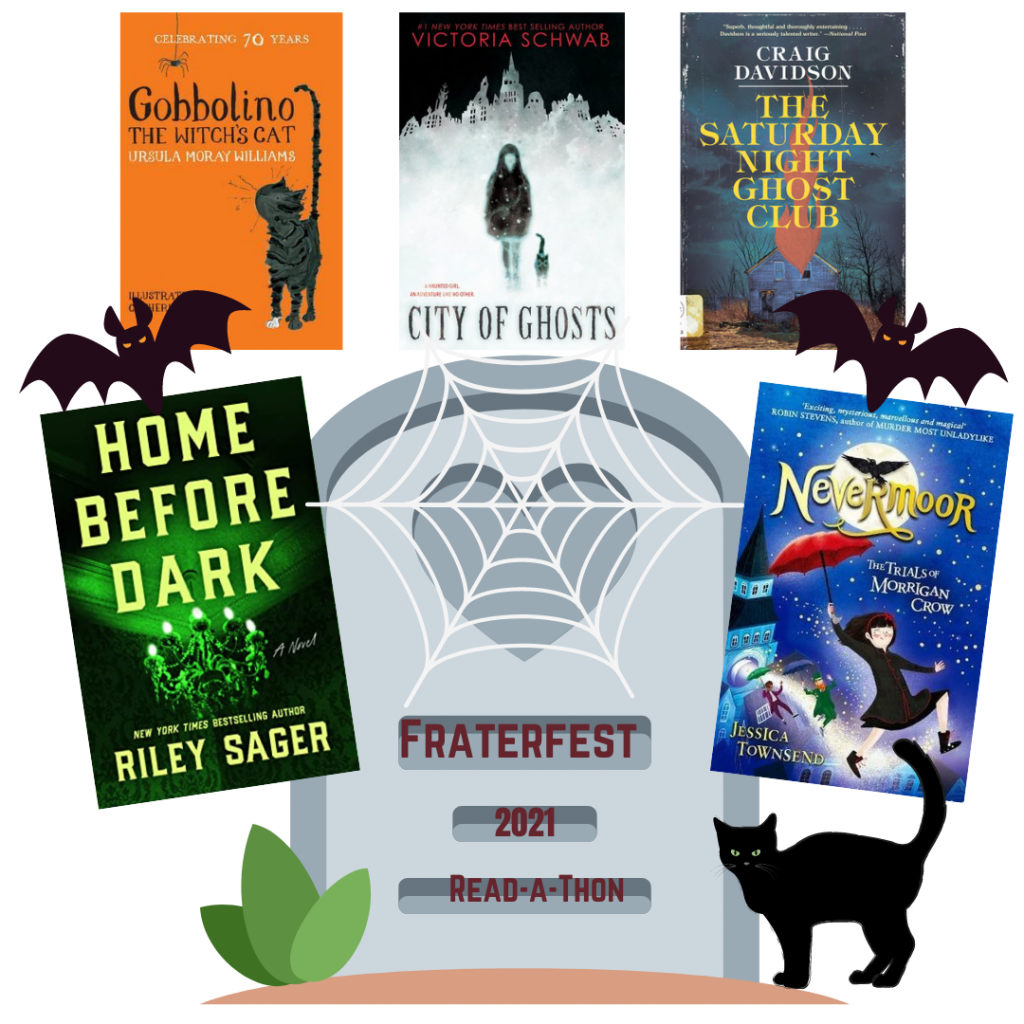 Will we actually manage to finish them all? I doubt it quite strongly. But we can at least try. My nibbles will be on City of Ghosts, Nevermoor (The trials of Morrigan Crow) and Gobbolino the Witches cat. I'll read that one with her. Perhaps Nevermoor as well. The rest will be Stinkie's problem and getting Stinkie inside to spend some time reading with her, will be my Mommy's problem. Interesting week coming up!
What Wondrous Words did you come across this past week? Are you taking part in the Fraterfest Read-a-Thon? Should you wish to take part in Wondrous Words Wednesday, just add your link to the Mr Linky below, or leave us a comment with your wonderful word that you've discovered.
Lots of Love,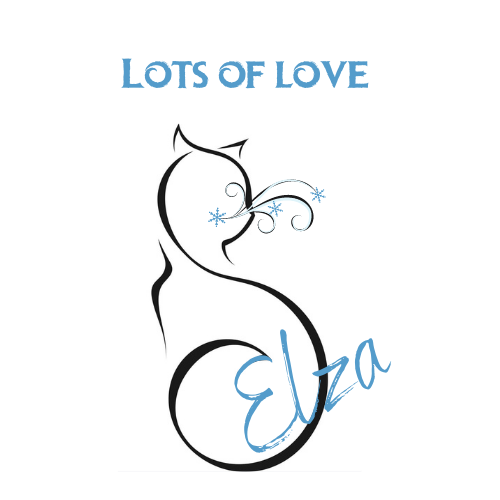 Related Posts