Lucifer's Game
by
Cristina Loggia
Published by
Lume Books
on October 14th, 2021
Genres:
Historical Fiction
Pages:
340
Format:
ARC
Source:
Netgalley
Buy on Amazon
Goodreads
Rome, 1942. Cordelia Olivieri is a young, determined hotel owner desperate to escape Mussolini's racial persecution. But as Fascist leaders gather in Rome, Cordelia is suddenly surrounded by the world's most ruthless and powerful commanders.

In an effort to keep her Jewish heritage a secret and secure safe passage out of Italy, Cordelia forms a dangerous alliance with the British army who want to push the Axis out of North Africa once and for all.

Going undercover, Cordelia begins obtaining and leaking military intelligence to a British agent, hoping the intel will secure her freedom. But the more Cordelia uncovers, the greater the risks – especially for one handsome German Afrika Korps officer.

How far must Cordelia go to protect her identity and secure passage out of Rome?

Spies, military secrets, and a personal crusade for freedom… don't miss this utterly gripping World War II thriller.
Italy 1942. The world is at war and not even the ancient city of Rome and its citizens are spared from the fear and devastation.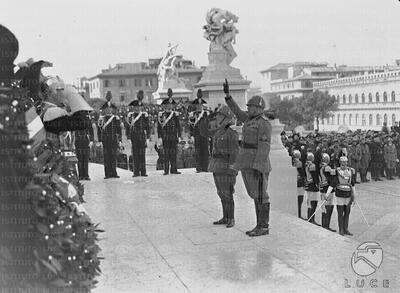 Cordelia Olivieri, a beautiful young widow and hotelier, is desperate to escape Rome and Mussolini's Brown Shirts. So desperate that she's willing to go undercover as a Catholic nun. Her fate lies in the hands of a priest, Father Colombo and a British Spy, known as Lucifer. As a well disguised spy, Lucifer was undercover as a member of the Blackshirts, the violent militia of Benito Mussolini – a paramilitary wing of the Fascist Party. Exactly how he was recruited, isn't quite clear, but shortly after his release from Scotland Yard, Peter Lord became Lucifer (not the handsome devil on Netflix though I don't think he was too far off).
Father Colombo and Lucifer are trying to find safe passage for the Jewish related Cordelia and their plans appear to be easily obtainable. That's if all the dominos fall as they should and fate doesn't interfere. As with most games of chance, risks are a constant companion. Enter Friedrich Schaeffer. "If Hitler ever had a specimen in mind for the Aryan race, Friedrich Schaeffer's athletic figure fitted it perfectly."
When Friedrich, a confidant of the formidable Afrika Korps General Rommel, is recruited to Rome, they find accommodation in a small, conveniently situated and suited, hotel. The hotelier is a gorgeous, voluptuous young lady, named Cordelia Olivieri. Is the choice of accommodation fate, pure coincidence or  premediated? And will the German presence put a spanner in the workings of Cordelia, Father Colombo and Lucifer's perfect plan?
Although the title of this book hints to be more about Lucifer, he just about becomes a sub-character and most of the story revolves around Cordelia. I think that the Lucifer's story might have been just as strong and more apt to the title. Lucifer's Game was still an enjoyable historical read and the research and background information on pre-occupied Rome was thoroughly done and well presented.
Thank you to Netgalley for a copy of this book, all thoughts and quibbles are my own.
Related Posts