Reserved for Murder
by
Victoria Gilbert
Series:
Booklovers B&B Mysteries #2
Published by
Crooked Lane Publishers
on June 8th, 2021
Genres:
Cozy Mystery
Pages:
336
Format:
ARC
Source:
Netgalley
Buy on Amazon
Goodreads
Meeting your favorite author in the flesh can be the chance of a lifetime. But for one unlucky fan, her plum place in line at a book signing will lead to her untimely demise.

Beaufort, North Carolina, is home to Chapters Bed and Breakfast, owned and operated by former schoolteacher Charlotte Reed. This historic 18th-century inn draws in voracious readers from far and wide with its lovingly curated special events celebrating a host of genres and authors.

On this sunny July weekend, a visit by one of the biggest names in romantic fantasy attracts throngs of admirers to the quaint coastal village. That's not ideal, as the author retreated to Chapters to get away from it all for a while. No matter--she'll appease her fans with a "Tea and Talk" meet-and-greet at the B&B celebrating her bestselling series (starring a devilishly dashing, time-traveling pirate), follow that up with a quick book signing at Bookwaves, the hip indie bookstore across town, and spend the remainder of the weekend in delightful repose.

But when the president of the reclusive writer's fan club is found dead in the harbor by the Beaufort docks--done in by a blunt-force blow to the head--it's up to Charlotte Reed, her neighbor Ellen, and Ellen's trusty Yorkshire terrier to sniff out the killer. Because if they can't, a spectacularly successful book series--and its author--may come to a sudden, lethal conclusion.
My Mommy has a very specific DNF rule: If a book doesn't grab her by page 40, it never will. Kindle rule – if a book doesn't grab her by 40% – it never will. And then you get those books that you struggle to get into, even beyond page 40 or 40%, but you press on like a seafarer who hopes to discover a new continent.
Reserved for Murder
was one of those. Sticking with the seafarer theme – the current was strong enough to keep us afloat. The fact that my Mommy really enjoyed and related with Charlotte Reed, also made her keep on paddling.
"If there was anything likely to toughen someone up and teach them how to play a long game – dealing with a classroom full of high-energy, hormonal, sometimes oppositional, teenagers was definitely it. "
We did finally  got into the story and ended up enjoying it quite a lot. That's after it took as days to figure out where all the characters fit in (there are a lot of characters to keep track with), how Charlotte ended up in Beaufort New Carolina, and the two story-lines that have nothing to do with each other, really baffled my Mommy's little human brain.
We've read a few other reviews from people who enjoyed this book tremendously and we came to the conclusion that it's definitely us, not them. And the reason we didn't feel a spark here, was because we didn't read the first book in the series. *Note to Mommy: Do not request books out of series. You won't see a flicker of light.
All good murder mysteries, need to follow the basics of a game of Clue:
You need a victim
You need a killer
You need a murder weapon
You need a location
What Clue doesn't have, is the why. Why did Colonel Mustard kill Madam Peacock in the library with a candlestick? Now that was brilliant in Reserved for Murder. The why made this book a successful read for us.
The subplot with James Bond and company, intrigued us enough to want to read the first in the series. *You do know that Ian Fleming was looking for a very boring and non-descriptive name when he named his 007 spy? Gavin No-One from
Reserved for Murder
 sure fits that profile perfectly. We want to know more about Charlotte's neighbor and her deceased aunt's espionage history, so we'll try to get hold of 
Booked to Death
 and hope to get a few more answers.
All in all, Reserved for Murder was a decent read and we will most probably read the next one in the series. That is if we read the first one though!
About the Author
Victoria Gilbert, raised in the shadow of the Blue Ridge Mountain, turned her early obsession with reading into a dual career as an author and librarian.

When not writing or reading, she likes to spend her time watching films, gardening, or traveling. She lives in North Carolina with her husband, son, and some very spoiled cats.

Victoria is a member of Sisters in Crime and Mystery Writers of America, and is represented by Frances Black of Literary Counsel, NY, NY.
Website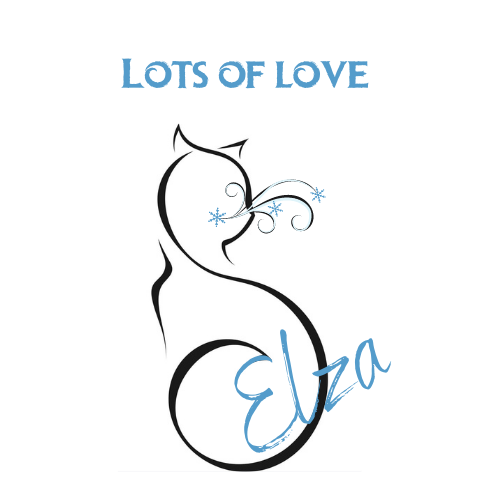 Related Posts