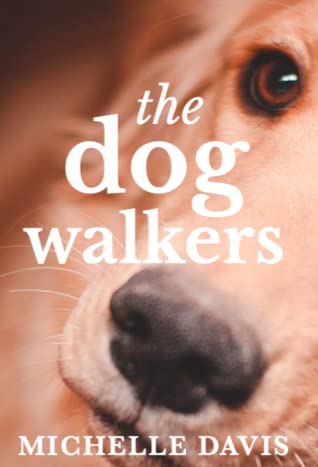 The Dog Walkers
by
Michelle Davis
on February 1st, 2022
Genres:
Fiction
Pages:
312
Format:
ARC
Buy on Amazon
Goodreads
Ali Doyle, a thirty-two-year-old engineer, discovers her boyfriend – who is also the legal counsel at the suburban Philadelphia software company where she works – has no intention of marrying her. After an uncharacteristically emotional confrontation, Ali ends this two-year relationship. However, the fear of seeing her ex at work and losing all control causes her to feign an illness, self-isolating in her apartment. At first, she's fine with the solitude, but when Ali tries to leave, she's incapable of venturing outside.

Yet, while feeling lost and hopeless in this self-quarantined state, Ali discovers solace to her loneliness by watching dog walkers from her front window. In an effort to find human connection, she creates imaginative back stories for these strangers and their pets. Ultimately, it's her concern for an elderly gentleman and his Golden Retriever, as well as advice from an unexpected voice inside of her head, that give her the strength to leave her apartment building and begin her journey to wellness.

As Ali reemerges from her isolated state, she meets several of the dog walkers, learning their real names and true identities. Through this process, she forms friendships, finds guidance, and eventually falls in love. But most importantly, Ali recovers the missing pieces of herself that she had given away as she confidently learns to release boundaries, surrender control, and establish trust.
Have you ever sat at your window staring at the people walking outside and wonder what their story is? If you're cat, you do love watching people going by, but just don't give a damn. If you are a dog, you think everyone passing by your window, is either coming in to play or coming in to rob you blind.
That's why I am going to give the keyboard to my canine parents and especially to my canine Mommy, Lea. Lea is a real people watcher and observer. She is the perfect being to write a review for The Dog Walkers. Cats really don't care much about human emotions and this book is filled with them. That's Mommy Lea's field of expertise.
Hi there Dears,
Thanks for giving me the change to write here on your blog, baby Elza. Oh I know you are not a baby anymore, but you are the youngest and will always be my little ball of fluff. 
But we are not here to talk about you, Elza. We are here to talk about Michelle Davis's book, The Dog Walkers. What a lovely book for all humans to read. It's a heartfelt story filled with compassion, raw human emotions and honest self actualization. 
I'm not going to give you a summary on this book, the Goodreads and Amazon blurb does a well enough job with that. I am just going to give you a recap of the lessons learned in this book. This is from a very, very old canine perspective and  our human Mommy thinks I am very wise. I don't always know about that, but I do know that dogs know more about how to live a good life than you might think.
Life and the crap that goes with it, happens. There's not much you can do about it, except go through it. No one is getting out alive and you actually have a couple more years to live than us canines do. Do learn from us to be excited about every single day.
It really is okay not to be okay. Remember there's a difference between being fine, being okay and being perfectly well. It's also okay to be of these in a single day. 
Having control over your temper and keeping the lid on, is not the same thing. Learn the difference. Study the triggers. Know when to walk away.
If the sun can rise, so can you. You don't need to shine, though. Just give nature the respect it deserves. 
If you think you are mentally unwell, you are probably perfectly fine on the mental side. But it might be time to check out your emotional and spiritual well-being. 
Dogs can sit for hours just waiting and trusting that you will come home to them. Somewhere in your life, I promise you there is someone who feels exactly the same way about you. If there honestly isn't a single person you can think of, get a dog. The humans will follow. 
Our human Mommy has read in another book: "Walking is the thing for grief". Those are very true words. Put on your sneakers and go for a walk. Or a run. If we get to old to still go with you, it's okay. You must still go. We will be right here waiting for you.
Stare into your dog's eyes for long moments. You will be surprised how many questions we can actually answer that way.
Listen to the little voice inside of you. It's talking to you for a reason. 
You don't need to have all the answers. Sometimes it's only the question that is yours and the answer is someone else's.
Give time, time.
You can only live happily ever after, if you take it on a day by day basis. That's what dogs do. One day at a time. 
I do hope that many of you will get a chance to read this thought provoking book, I promise it is worth it. 
Lots of love,
Lea
A big thank you to Quail Run Publicity for our review copy of The Dog Walkers. As you can see, all of us enjoyed it very much.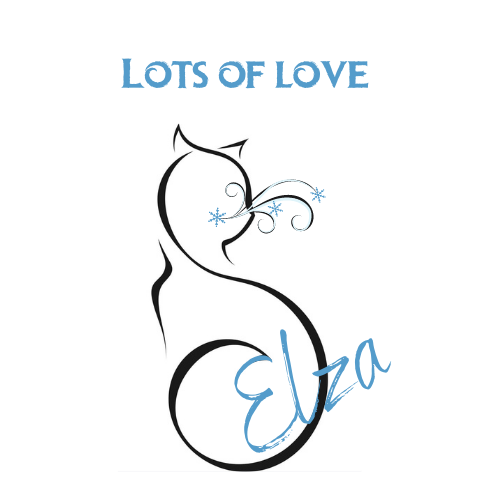 Related Posts