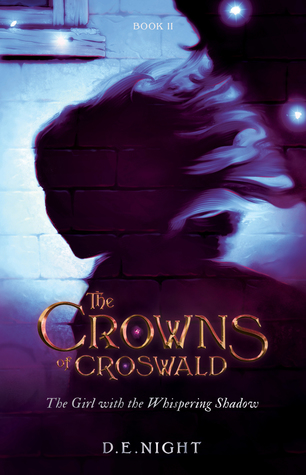 The Girl with the Whispering Shadow
by
D.E. Night
Series:
The Crowns of Croswald #2
Published by
Stories Untold Press
on January 3rd, 2019
Genres:
Fantasy
Pages:
384
Format:
ARC
Source:
Netgalley
Buy on Amazon
Goodreads
Even a secret town cannot protect Ivy from a mysterious darkness...

Only hours after Ivy Lovely discovers that she is the fulfillment of the Moonsday promise, she is whisked away from her beloved school to Belzebuthe, a secret town for only those with magical blood.

Ivy sets out on a mission to uncover the second facet of the Kindred Stone while eluding the Dark Queen's wrath. But even when she's supposed to be safe, something is shadowing Ivy. She will need all her natural-born magic and more as she battles to find the rest of the Kindred Stone and return to the Halls of Ivy.

Before it's too late...
Whoosh! And we're back from our latest thrilling visit to the Magical School of Ivy Hall. Our detour trip on the cabby through The Town, Belzebuthe, was quite the experience as well. Once again, a reminder to travel as light as possible.
Can you still remember where we ended off in the first instalment, The Crowns of Croswald? Yes, the Dark Queen made a dark and watery appearance at the Ball and we discovered that Ivy Lovely's name isn't just plucked from a leave, oh no – she is a direct descendant from the magical inhabitants of Ivy Hall and the walls are there to protect her.

Okay, she did attend the Ball without the proper clearance and all hell broke lose, so it's only fair that she needed to be punished. Luckily she had a whole summer to think of all her indiscretions and to ponder on her lineage and the best part of all – she got to spend it with her best friend, Rebecca. Or at least, that's what she thought. Yes, she needed to be punished, but her safe keeping under the severest protection, was still the first priority. So whoosh, she gets tumbled (quite literally) off to Belzebuthe, a Town with a protection spell that the Dark Queen cannot enter.
When dark and stormy clouds enter the Town, Ivy's ban from Ivy Hall was revoked by The Selector. Or is there a more sinister presence that wants Ivy between the walls of her ancestors? And who do we trust here? And will the missing pieces of the Kindred Stone be found? Questions questions questions! Luckily we have a large number of scrivenists and magical quills to help us find the answers.
The Girl with the Whispering Shadow (just wait till you discover the meaning behind the title, it truly is a thrilling revelation!) is a wonderful sequel to The Crowns of Croswald and we were very glad to meet up with the hairies and Humboldt again. Meeting a few new magical creatures just made this an even more enjoyable read.
How wonderful to know that book 3 and 4 in this series are available as well. Now we just need to squeeze in the time to finish this delightful tale that can be enjoyed by young and old.
A big thank you to Netgalley and Stories Untold for our copy of The Girl with the Whispering Shadow. Much appreciated!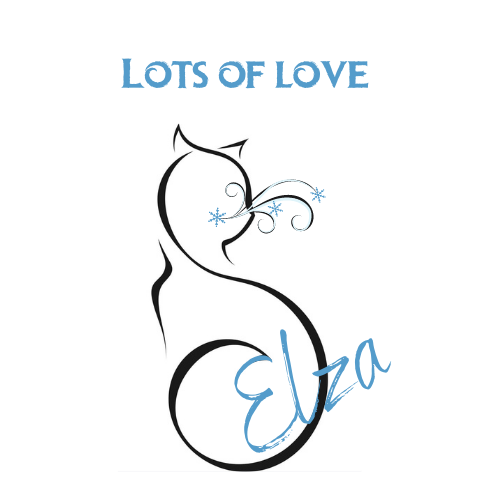 Related Posts