Greetings you guys! How are you? You must miss us terribly… So sorry for our absence here on the regular Sunday catch-up channels, we know it's been almost a month. I guess I might even have to introduce myself to a few of you! I'm Elza, a fluffy white kitten yes, scratch that. I turned 3 last weekend, so I guess I really can't count as a kitten anymore. But I am still fluffy and adorably and trying to keep my mommy sane. Yes, in our welcome note there is a mutt as well, you are very welcome to just ignore her.
Talking about keeping sane, what's up with this year? The first 10.5 months flew by in the blink of an eye, and now the last 2 months seem to last a decade. Or are we the only ways that feel that way? Days are long and filled to the brim with things that need to happen. Needless to say, blogging is taking the backseat here. And we hate it.
Luckily my Mommy's holidays are just around the corner, 3 weeks to go. They are going to leave me and the damn mutt here with Hercules and Stinkie and go on a three week holiday. Well deserved I have to say, but still – can't the mutt go somewhere else? What if our longtime babysitter likes her more than me. Apparently she is adorably cute and fun to be around. I can't see it at all.
But let me stop, I can go on and on for days. Let's rather talk books! The one constant we still have.
Adding to the Litter
New books, aah yes. That also never stops. No matter how crazy her days are, she still manages to pop in at the book shop. She was very happy to pick up a copy of Frank Peretti's This Present Darkness & Piercing the Darkness printed together. I obviously haven't read it yet, but she says it's brilliant and she hopes we can get to it soon. The Murder Mystery was on a daily deal and the title alone sounds like something she will read for sure. The Stray Cats of Homs she got on a book sale and her principal took it of her hands as she walked into school (yes, she does tend to go to book shop before her lessons starts) and he says it's a brilliant read. Hopefully we'll get to it over the holidays!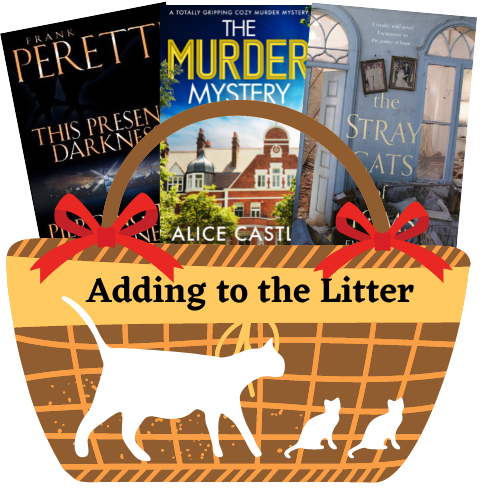 Mommy also helped the Grade 6 students at school to pick their selection of new books to the library. They loved this exercise! Mommy send them to the local book shop with a class list and told them to choose whatever they wanted (within the budget of course). Let them read what they want. That will keep them reading for years to come.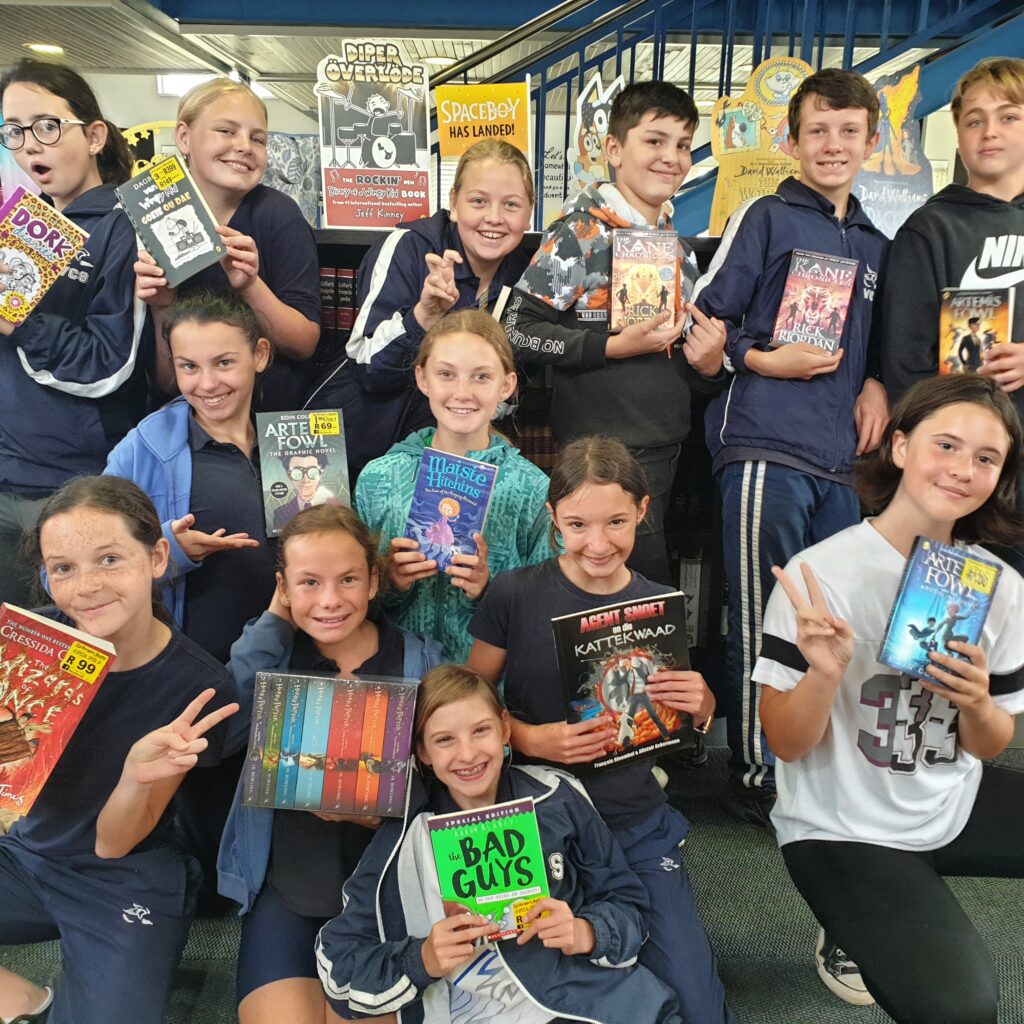 I'm not going to share all my recent, 4 weeks worth of posts, with you guys now. We do have a very user-friendly right sidebar, please use it as you see fit! And if don't find it user-friendly enough, log a complain in the comment section. Someone will get back to you as soon as possible.
What I will share, is our recent reads! Reading really never fails.
November 9 by Colleen Hoover – Unpopular opinion here, but nope – this did not work for us. The plot was good, nice twist. But this was a 2/5 for us.
The Brilliance of Stars by J'Nell Ciesielski – The link is to our review. Yes, we loved it! Historical espionage romantic adventure. 4/5
Of Mice and Men by John Steinbeck – Our Classics Spin #31. There were no mice in this story. Men yes. Some who might behave like mice. It was good, one of those classics we will have to reread. Mommy still thinks about it constantly. 3.5/5
Remarkably Bright Creatures – Definitely one of our favorites for the year. Such a remarkable book! 5/5
Under One Roof by Ali Hazelwood – We aren't big on romance, but handing it to us in the form of a fun, quirky novella – works perfectly. 3/5
On the couch
Reading never fails and it also always provides the perfect escape. We are currently busy with 4 books, all in different formats, and we love them all!
Book Club read – Mad Honey by Jodi Picoult – Not an easy read, but really good. As always. Or mostly.
Audio Read – The Book of Cold Cases by Simone St. James – Oeee, my Mommy loves this one.
The Pigeonhole – Lessons by Ian McEwan – It's on the cellphone and we don't spent enough time reading this book. Brilliantly written.
Kindle Read – The Port Elspeth Jewelry Making Club – Town mystery, interesting and diverse characters, easy read.
I'm trying to think what we've been watchin lately…. Mommy started with Season Five of The Crown, Daddy says he's not going to watch it. They started watching Yellowstone together. Need to get into the series a bit before an opinion can be made. The new Enola Holmes was quite entertaining. The ending did fall a bit flat, or is that just our opinion. Last night they watched Don't worry Darling. I see there are quite a bit of controversy surrounding this movie, especially all the behind the scenes drama. Daddy didn't care for it much, Mommy thought it was really good.
And now I can't think of anything more to share with you guys today. But I guess the most important is to say that we are still here and yes, we miss you too! Remember to add your link to our lovely hosts and to thank them for their hard work. Our hosts:  Debbie @ Readerbuzz with The Sunday Salon, Kimberly @ Caffeinated Reviewer with The Sunday Post and Marlene @ Reading Reality with Stacking the Shelves.
Related Posts